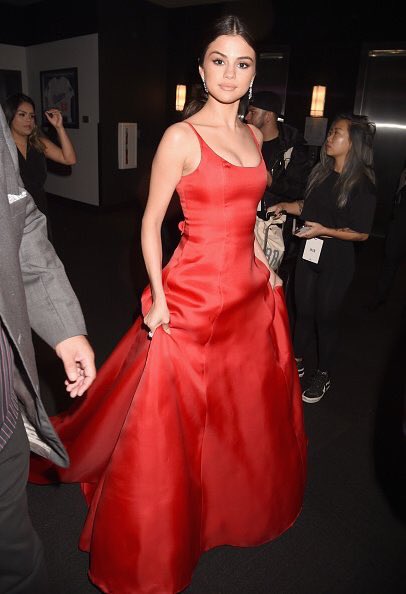 Selena is back everyone! She has been pretty quiet the past couple of months after announcing that she wanted to take the year off but it looks like she wanted to show up for the fans at the AMAs, something I can't blame her for.
She showed up wearing red, I don't believe she stopped for any interviews or anything, she just went right into the venue. So maybe she will remain fairly quiet for the night, unless she wins which I assume she does win. That is probably why she is there!
Let's be real, Selena always looks beautiful and she doesn't ever disappoint.
Visit: Celebrities Are Tragic || Facebook || Twitter || Instagram