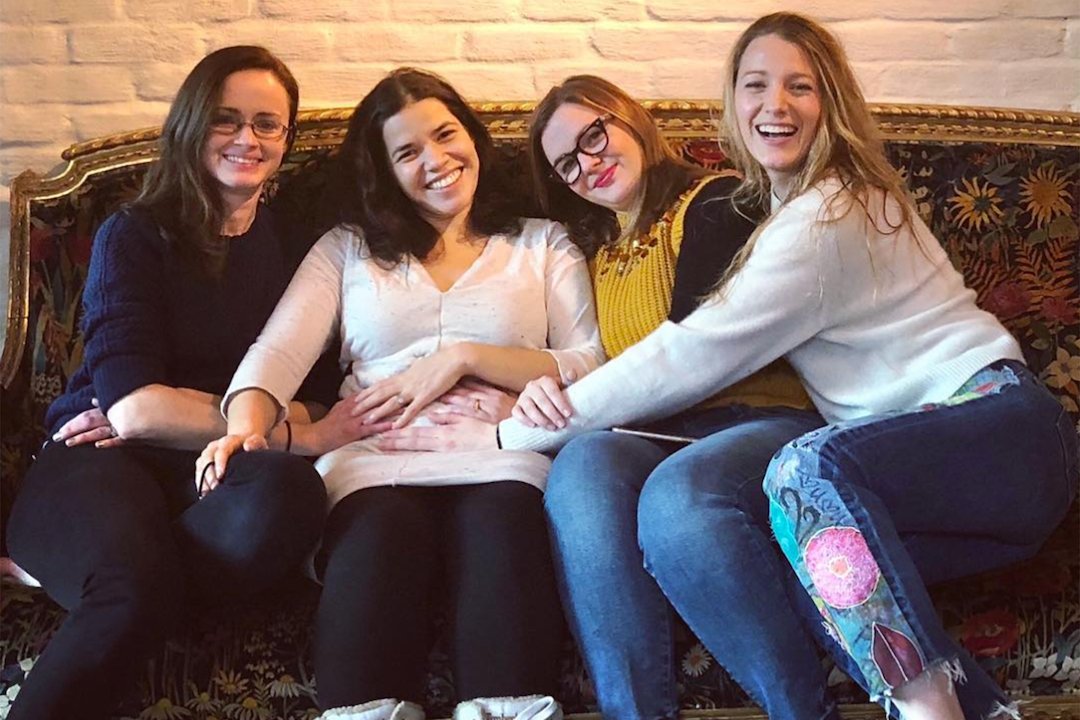 We are two days into 2018 and I am totally here for this year and it's all because of this moment. That's right, if this is the best that 2018 gets then I am totally here for it!
Yesterday America Ferrera announced that she was expecting her first child and I joked about how they should all get together and let their kids have a play date.
Well, I will take this too, in fact I prefer this!
It looks like the cast got together to celebrate America's good news. How amazing is that? Can they just make another movie, please? I know there is a book where they are all parents and stuff, I don't even care. I just want them all to be on screen again.
I don't know why I am so emotional about this photo but here I am with tears in my eyes. I just love them so much.
Visit: Celebrities Are Tragic || Facebook || Twitter || Instagram