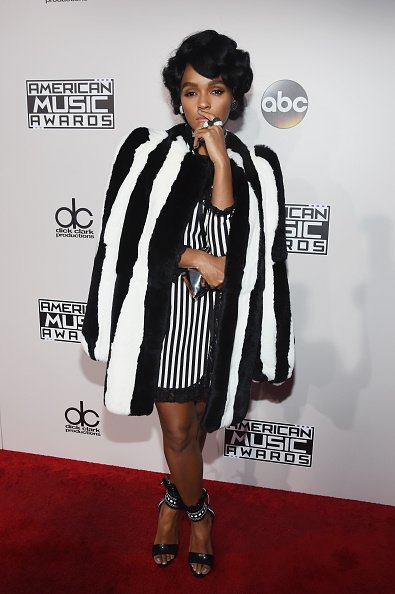 Now listen, when I say that Janelle Monae is channeling Cruella Devilla, I hope that everyone knows that I mean absolutely no disrespect. Cruella was definitely a trendsetter and Janelle looks absolutely flawless in her stripped ensemble.
Janelle was at the AMAs to present along with her costars for "Hidden FIgures" which looks pretty incredible. A very strong cast with an inspiring background, check out the trailer if you can!
This is my favorite look of the night, everything about it is incredible.
Visit: Celebrities Are Tragic || Facebook || Twitter || Instagram