So Logan Paul is famous for being YouTube famous, I feel like he was one of the original people to get popular from YouTube. I could be wrong but I just feel like he has been around forever.
Well right now, Logan is facing some major backlash because he posted a fucking disgusting video.
So be ready for what I am about to tell you because I can't believe that he and his little crew not only filmed someone who had committed suicide, but they then went on to edit the footage and post it on YouTube. Come on, that's just a little ridiculous, right? Actually, it's like sociopath shit, you don't see a dead body, laugh and then put it up on the internet for everyone to see.
In case you were wondering they were filming in what is known as "Japan's Suicide Forrest" which seems like they were just kind of looking for a dead body or some shit. Again, I am repulsed by this video because Logan just kind of laughed about it.
You're fucked Logan.
Let's see his apology though shall we?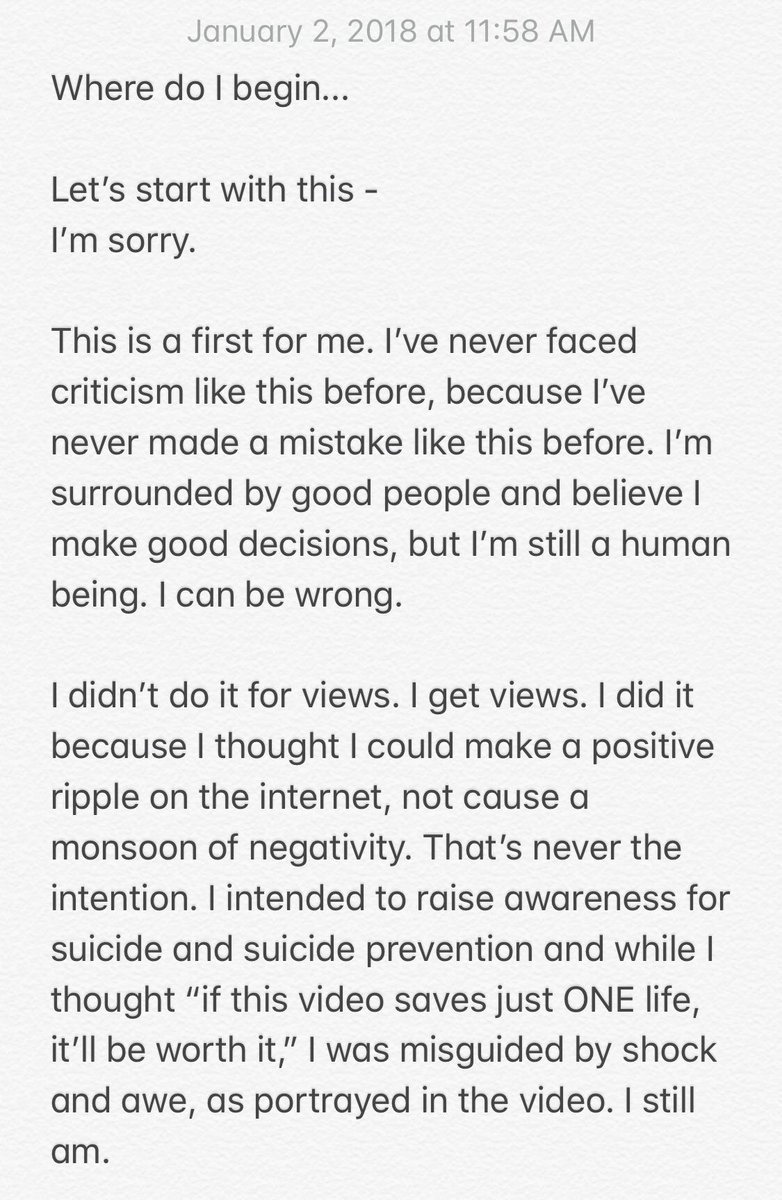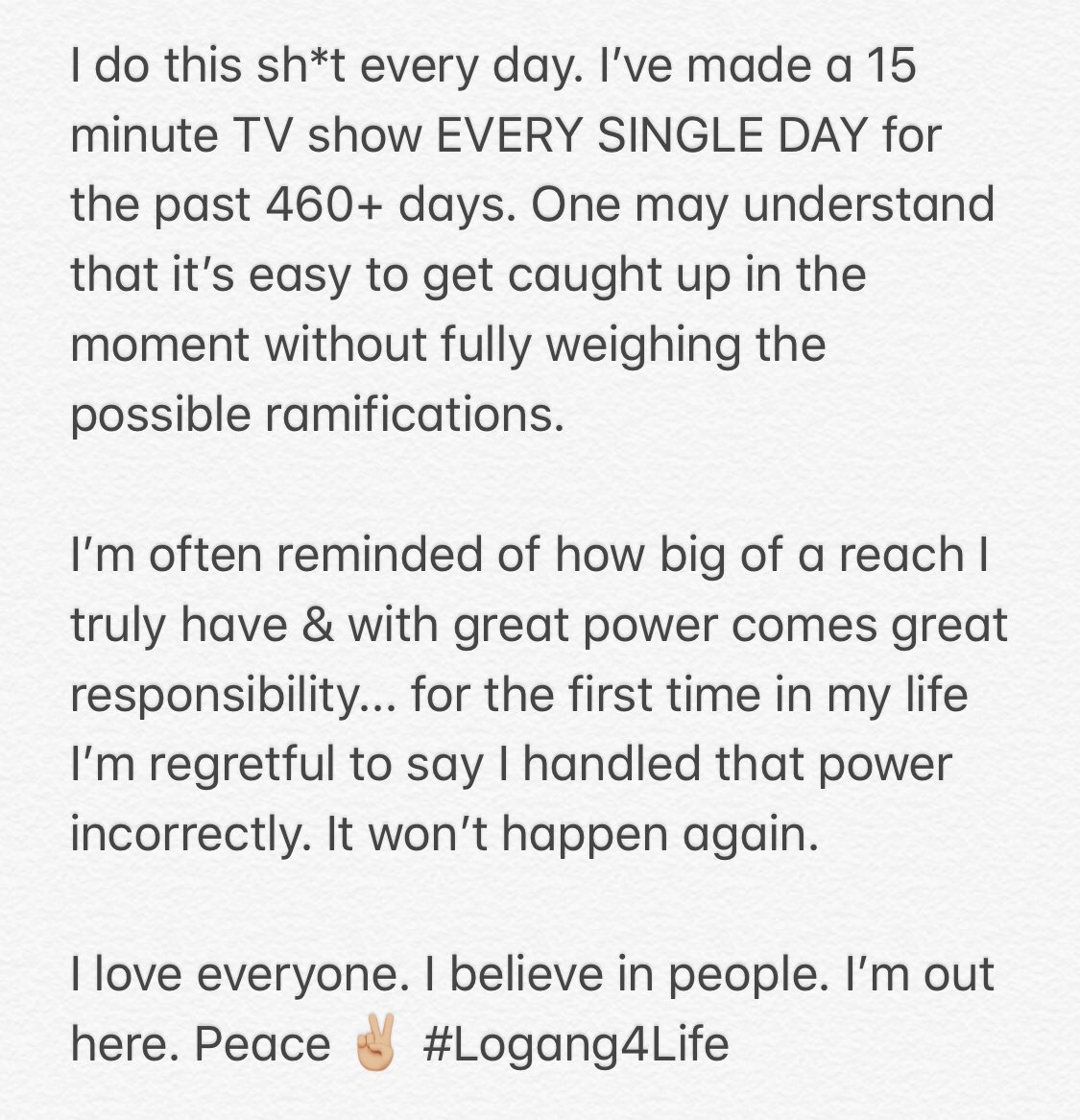 That's a lame apology.
Logan Paul, you're cancelled.
Visit: Celebrities Are Tragic || Facebook || Twitter || Instagram