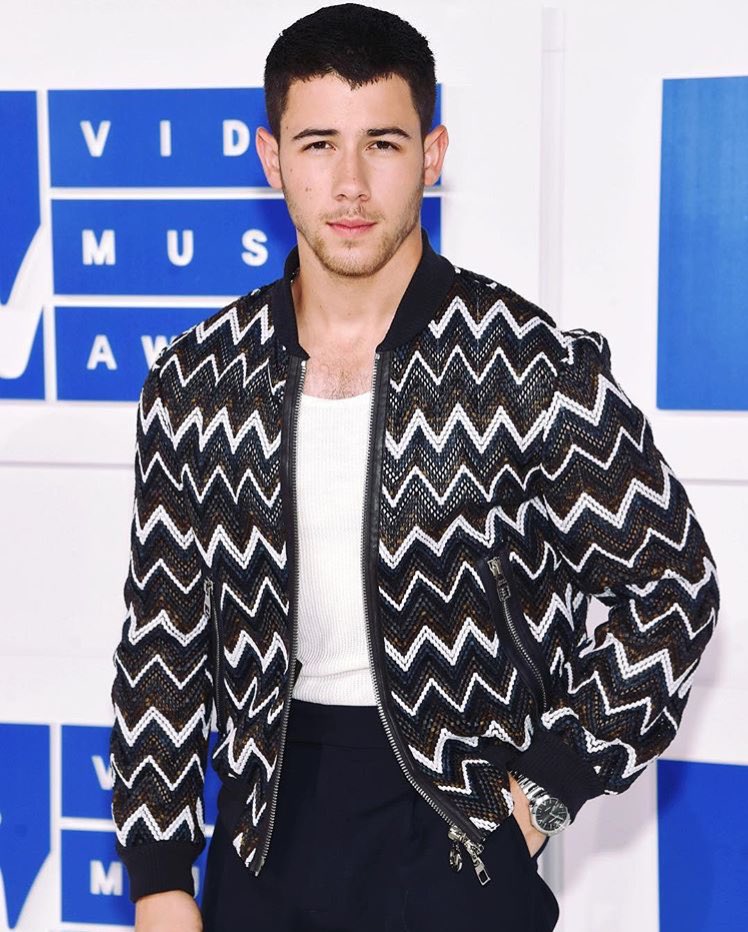 Now, let's be real. I love that Nick is starting to grow his hair back out and the facial hair gets me every time. I think that is a good look. His outfit though? I really have no idea what he was thinking with this outfit. I don't know much about fashion but I know that this is a mess.
Nick, please don't wear this jacket ever again, your face though? Your face looks great!
Can't wait to see him perform tonight, it should be a good one!
Visit: Celebrities Are Tragic || Facebook || Twitter