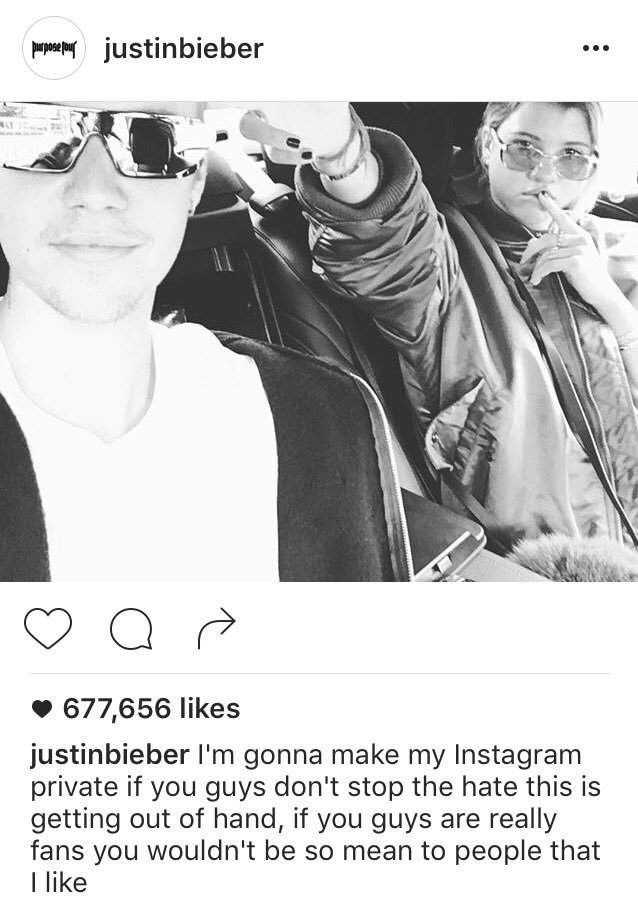 Instagram is on fire tonight! So far this is what has happened. Justin Bieber told his fans that he wanted to make his account private because they are haters, Selena Gomez and Madison Beer told Justin to be nice to his fans, now Justin has a little bit more to say. Everybody knows that Bieber needs to get the last word and can't let anything go.
So even though Selena did comment on the photo, she quickly deleted the comment, it was there long enough for screenshots though, bless screenshots.
Anyway, here is how Bieber responded to Selena's diss to him.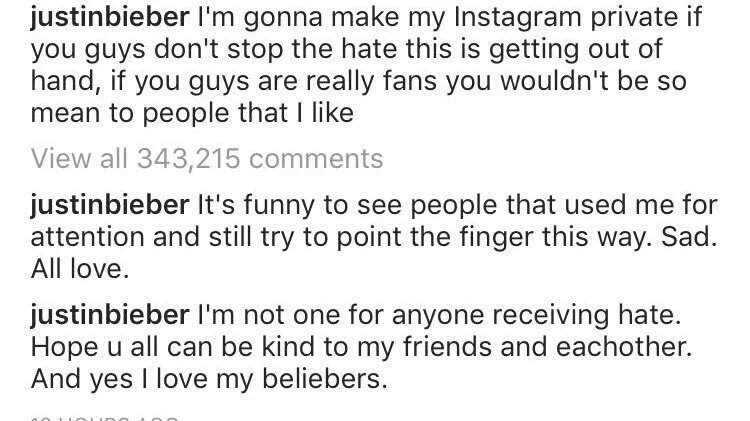 So now, Bieber used the term Belieber again and the Beliebers will forgive him.
I give it six hours before Justin posts a long text picture to Instagram explaining why he is upset, and why fans should feel bad for him.
Did Selena use Bieber though? I feel like that isn't right. Maybe they used each other but I would say that it was a mutual use of their relationship. Justin was the one who couldn't and wouldn't stop talking about their relationship. He hinted at his heartbreak to sell records, I mean if I was to say who used who, I would say Bieber used Selena all the way.
Visit: Celebrities Are Tragic || Facebook || Twitter