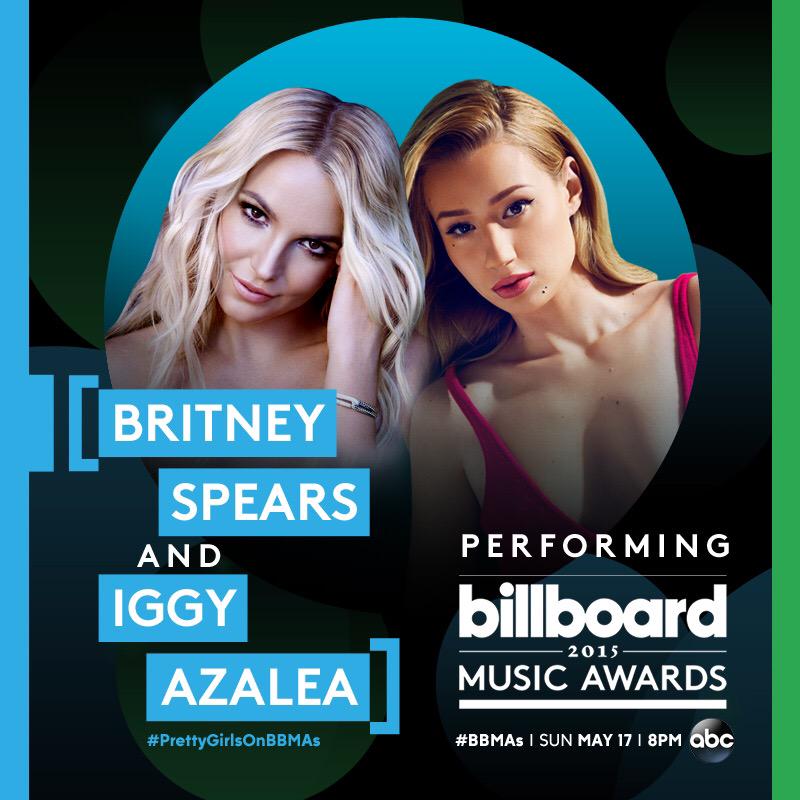 Stop the presses! Stop the presses right this instant! Britney is coming back to an awards show!! Billboard Music Awards just became one of my number one priorities and I wasn't even aware of it!
Britney is and will always be a queen, does she sing live? No. Does she dance as well as she used to? No, she has had two knee surgeries! Does she have the personality she used to have? No, she is a mom now, must be a little tame, duh.
I give Iggy a pretty hard time because I hate her music, like Black Widow was good but I can't stand any of her songs other than that, but she gets so much hate I almost feel bad for her. Then I remember she is still making crazy amounts of money so I don't feel all that bad about it.
I do have a question, anyway we can cut Iggy out of this performance? Just like Britney do a melody of her hits while Iggy stands back and takes notes? No? No way? Well, alright.