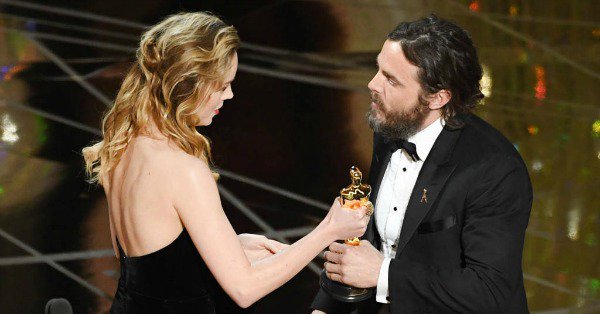 One thing about Hollywood is that it likes to turn a blind eye to assault allegations, especially when it happens with someone elite in their eyes. Someone like Johnny Depp, who was filmed being verbally abusive to Amber Heard, it was still somehow Amber's fault. Even the music business giving Chris Brown another chance.
So the fact that Casey won will have a lot of backlash due to his sexual assault allegations from 2010. There wasn't just one woman, there were two separate incidents what all settled out of court.
Both of the assaults allegedly happened on the set of Affleck's passion project 'I'm Still Here'. The two women filed separate lawsuits against Casey accusing him of sexual harassment and unwanted physical advances.
Affleck of course denied the accusations and when the parties settled out of court a statement said : "The disputes have been resolved to the mutual satisfaction of the parties and the lawsuits are being dismissed."
Brie Larson has spent her career advocating for people who have survived sexual assault, and speaks out about it often. Hell last year she won her Oscar for portraying a sexual assault survivor.
Last year she hugged every single sexual assault survivor as they walked off the stage.
So check out Brie's reaction when she read Casey Affleck's name then slipped that right back into the envelope.
Brie Larson then definitely didn't clap for Casey.
Brie, you stood poised and I am proud of your reaction. Casey is a trash human.
I wonder if she will write up a response or anything like that about having to give Casey two awards this season.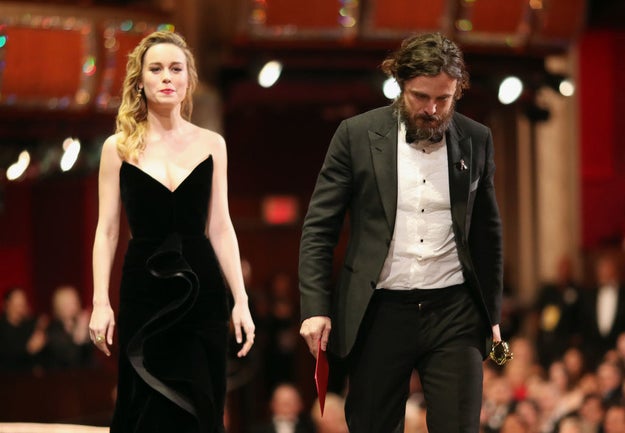 Visit: Celebrities Are Tragic || Facebook || Twitter || Instagram