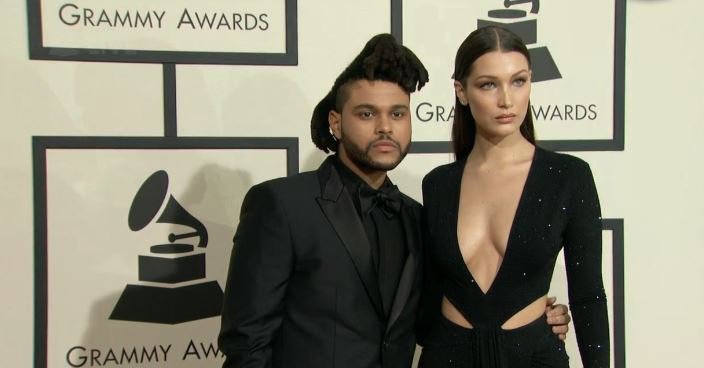 The only thing that I can say is that this couple looks fierce. I mean Bella is absolutely stunning. If you aren't away she is Gigi Hadid's younger sister but has such a different look to her. She is seriously stunning, her dark features and light eyes are perfect. I love the dress too, the side cutout and the deep V cut.
The Weeknd looks great as always too. I feel like he is always wearing black on black which is absolutely fine. I personally love that look on basically any guy, that suit can no wrong!
Tonight will be a big night for The Weeknd. He has multiple nominated and is performing! I can't wait to see what 2016 has in store for this artist.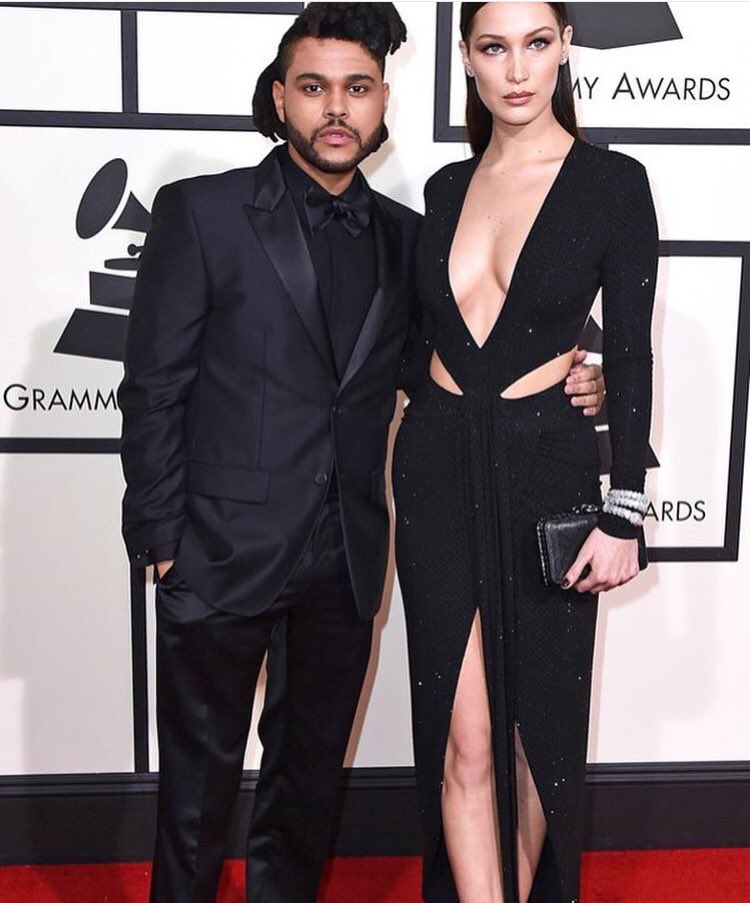 Visit: Celebrities Are Tragic || Facebook || Twitter