Taylor and Selena are friendship goals, right? I mean they just show up to the red carpet and look incredible. These two best friends will absolutely be dancing together in the crowd in the front row, which is awesome. Let's hope that they will also be celebrating a win for Taylor this year!
I must admit, I love Selena's look but not so much Taylor's. I understand that the GRAMMYs are all about having fun but I am just not a fan. I prefer her elegant long dresses.
Taylor's dress reminds me of something that Britney Spears would wear in 1999, it just isn't my favorite thing in the world. Taylor you really could've slayed.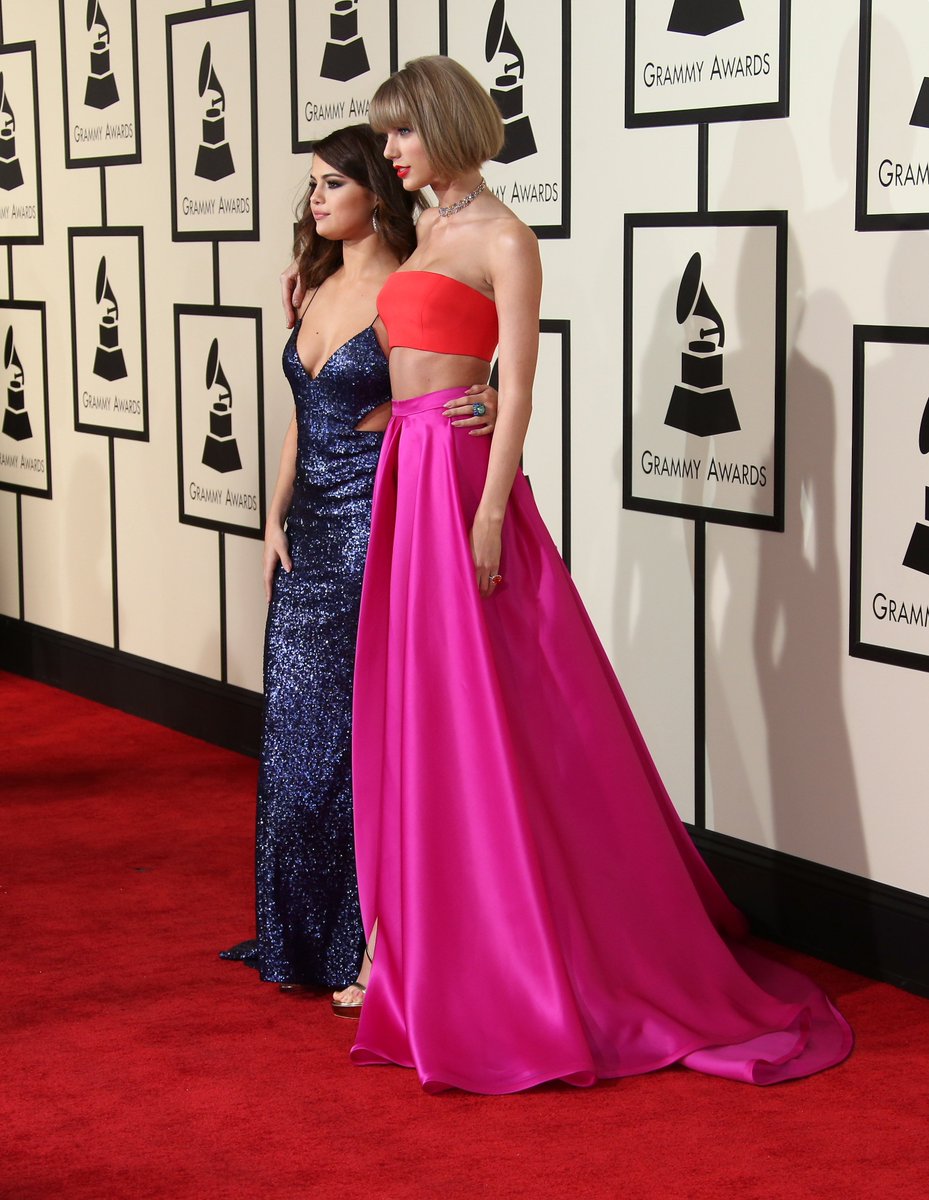 Visit: Celebrities Are Tragic || Facebook || Twitter