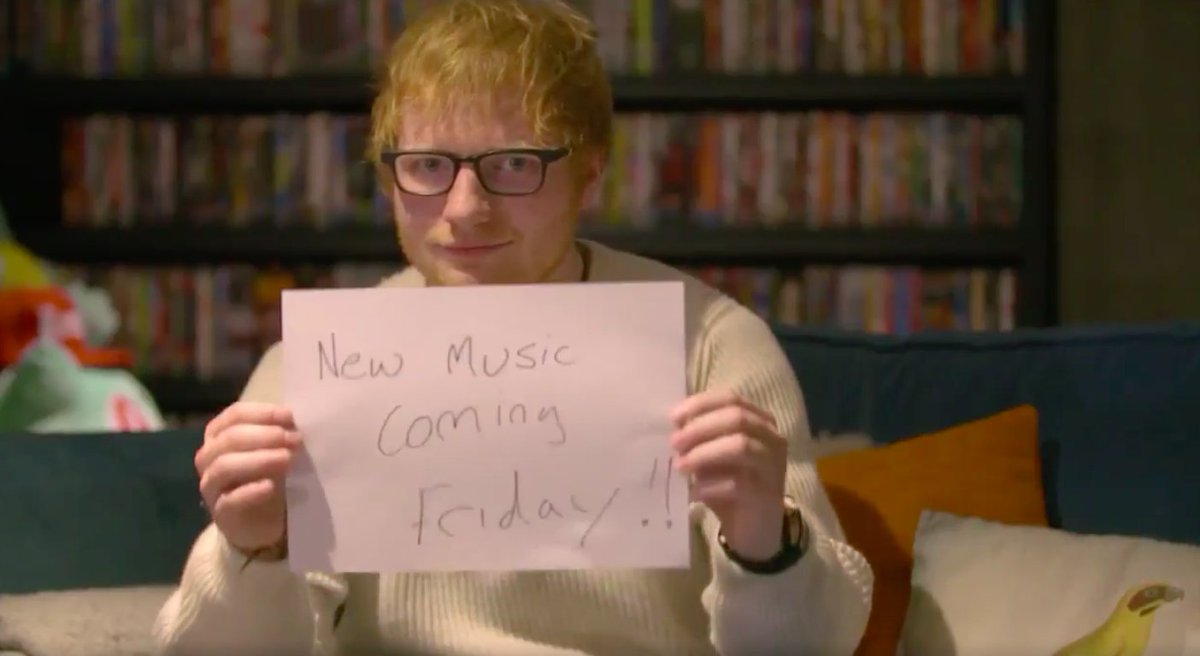 Ed Sheeran took 2016 off from releasing new music, touring, and stayed off of social media for the most part, that's all over now though!
Yesterday Ed let the world know that on Friday he will be releasing a new song. A song that we need desperately. Sure, we still had some Ed music to get us through the start of 2016 but it was a tough year without that beautiful voice.
So far all we know is that he is releasing an unnamed single on Friday, and his album will most likely be called "÷", his other two albums were named "+" and "x". Glad to see that he is sticking with mathematical symbols.
Check out the hints below!
Visit: Celebrities Are Tragic || Facebook || Twitter || Instagram