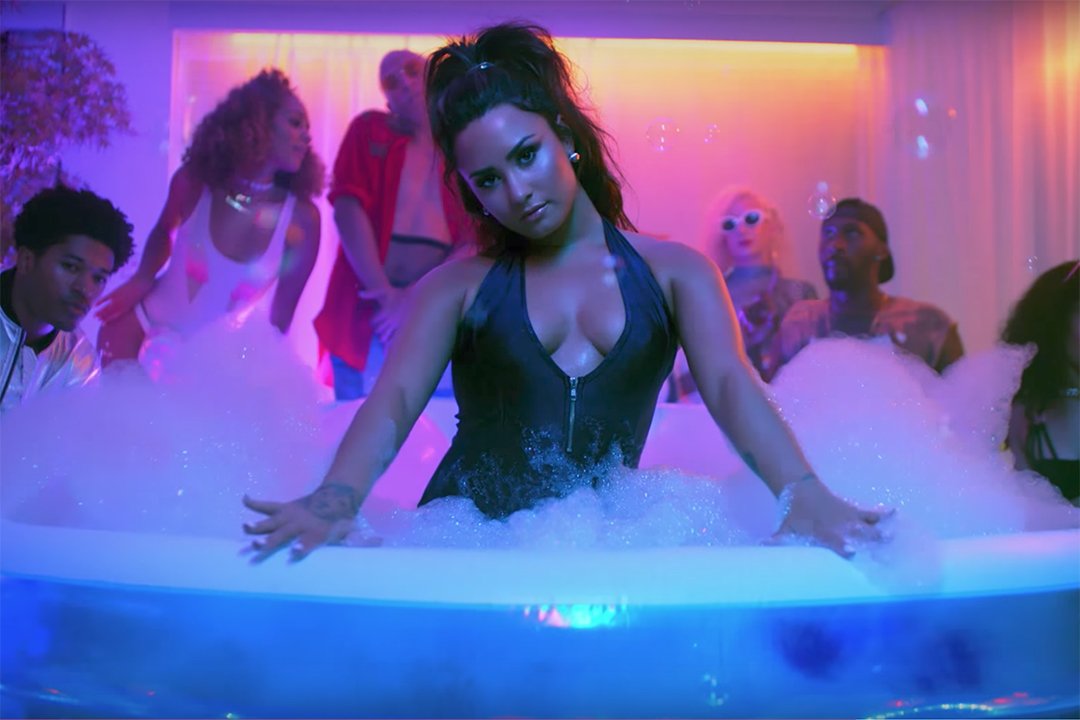 This song is definitely starting to grow on me, at first it didn't do much for me. It wasn't that I disliked it, I just didn't care for it.
Now though? Now I could listen to it on repeat, and I probably will. Although Demi scream sings a few times, I am still about it!
One thing I am not about? What is Demi doing hanging out with Wiz and Paris? Don't get me wrong, I love them both but she is sober! The last thing a good girl needs is to hang out with Paris, just ask Lindsay.
Music video is on point, Demi looks fucking gorgeous as ever. I give this a solid 8 as a music video.
It also makes sense why she was doing house parties around the country, good way to play that up girl
Visit: Celebrities Are Tragic || Facebook || Twitter || Instagram