ESPN – Bo Paske is an autistic student at Montford Middle School in Tallahassee, Florida. He was sitting alone at lunch, and Florida State wide receiver Travis Rudolph took notice.

His mom told the story on Facebook.

"I was just a kid not too long ago and I remember what the impact was of guys that played in college and in the NFL coming back to us," Rudolph said. "So I feel like maybe I can change someone's life or I can make someone a better person or make someone want to be great or be like me, or even better."

Rudolph racked up 1,471 receiving yards last year, and it looks as if his junior season is already off to a great start.
This was the mom's Facebook post once she received this photo.
Usually I try and stay on topic of simply celebrity gossip, I do my list of the hottest NFL players and unless they are spotted with a model or something, I tend to stay away.
All I can say is thank you to Travis Rudolph for changing this little kids day, and most likely life. That post from his mother is absolutely heartbreaking and to see someone, a college athlete, take time to sit with a student he saw sitting alone? That's awesome.
This act of kindness goes right up there with the NC State football players back in 2013.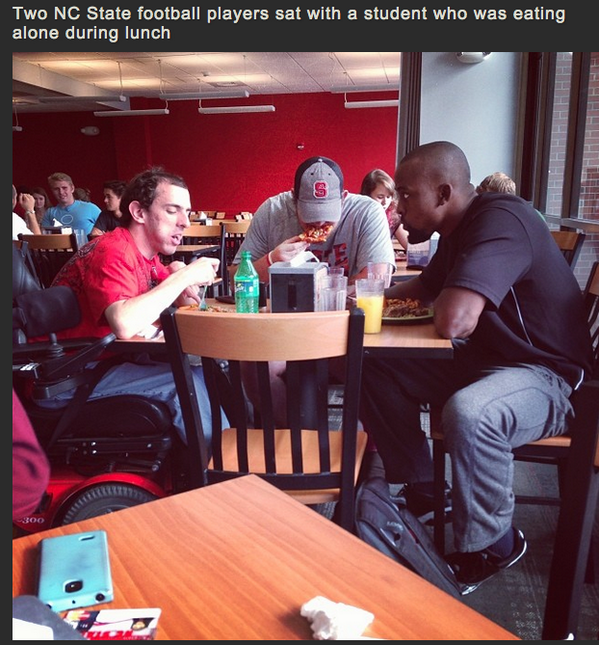 Visit: Celebrities Are Tragic || Facebook || Twitter