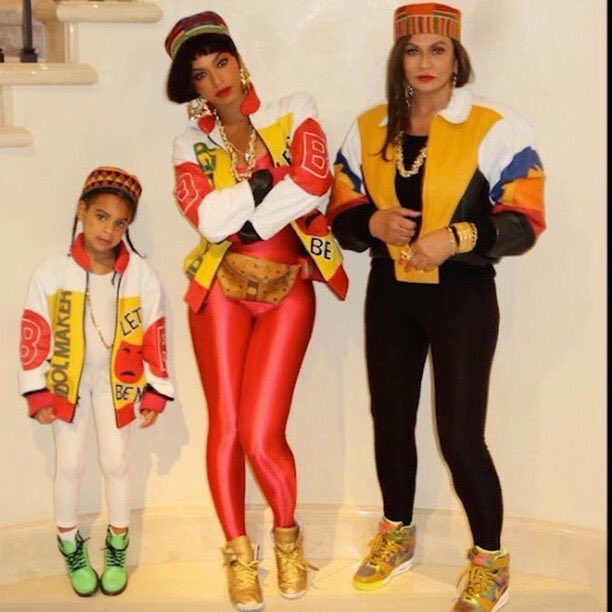 Can we talk about how incredible this is? Beyonce, Blue Ivy, and Beyonce's mom, Tina, showed up to an 80's themed party and showed up rocking these incredible costumes. I hope that they all also did some kind of choreographed dance.
In my opinion I think that Blue is one of the coolest kids in Hollywood. I don't know why. She just seems cool to me. I mean her mom is one of the best entertainers of this generation, and her father is a rap God. So she just has this swagger about her. Way cooler than North West, just saying!
One of the top group costumes I have seen in Hollywood this year.
Killin it ladies!
Visit: Celebrities Are Tragic || Facebook || Twitter