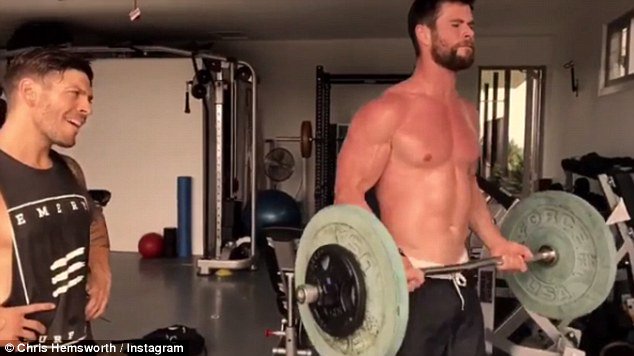 Sometimes you just need to watch a hot guy get sweaty and work out, right? Chris Hemsworth is definitely one of the hottest guys and most in shape guys in Hollywood.
Watching this almost makes me want to work out, almost.
Until I actually get my lazy ass up and off of my couch, I will simply watch this video for motivation, and stuff.
Is it appropriate to use #blessed for this post? I think it is.
Visit: Celebrities Are Tragic || Facebook || Twitter || Instagram