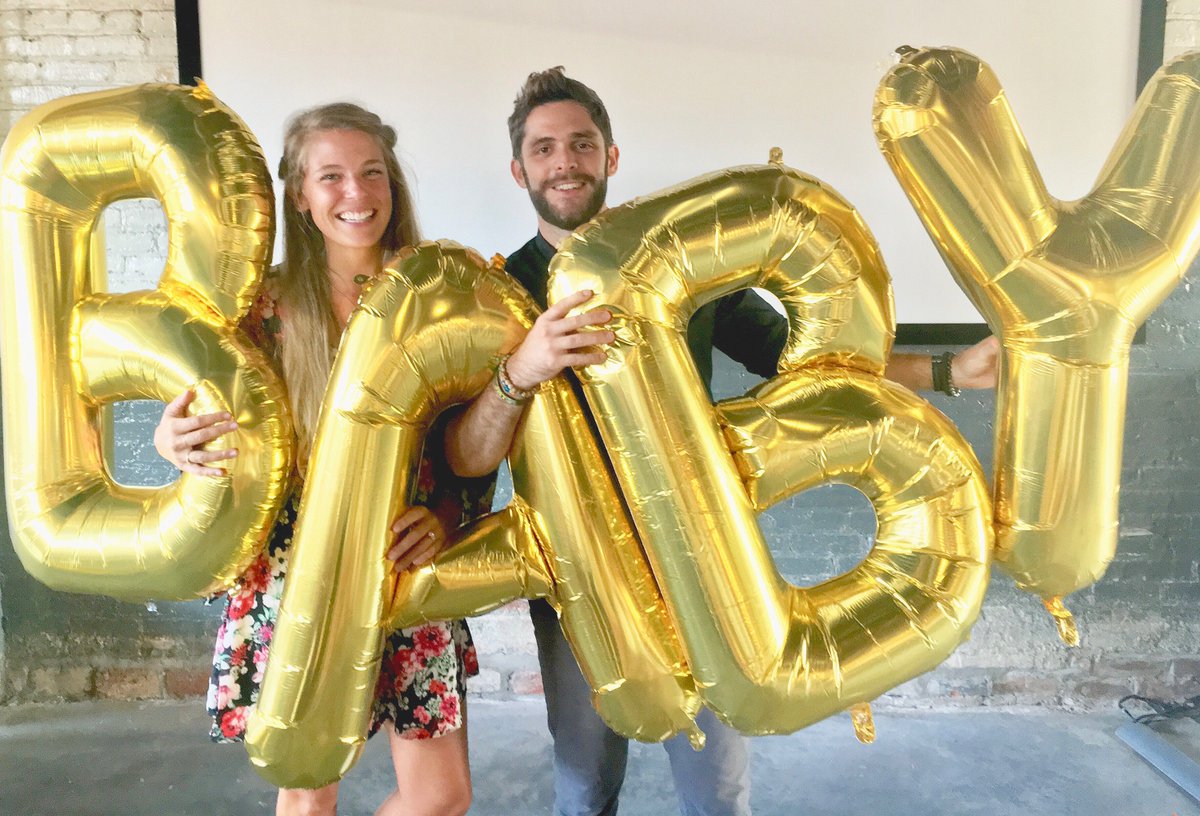 We are so happy to announce that we are pregnant and we are in the process of adopting a child from Africa! Safe to say life is about to get crazy! (credit)
This is some big news for country superstar Thomas Rhett and his long time love Lauren. They are expecting their first child and also announced that they will be adopting a baby from Africa!
It turns out that the couple had already been in the process of adopting since they were having a bit of trouble getting pregnant. They had decided to adopt and focus on their adoptive child then try again to have their own child.
Surprising though! Lauren was actually pregnant once they started the adoption process.
Congrats to the happy couple and growing family!
Visit: Celebrities Are Tragic || Facebook || Twitter || Instagram