Photo credit : Getty Images
Do you ever get sad that Tom Hardy is married? I do too. He is one of the best looking men out there and here is he, getting married and being happy. Why would he do that? That is so selfish!
Okay, these two look absolutely adorable on the red carpet and I actually think that they are a beautiful couple.
I hope Tom brings the award home tonight, he deserves the award! I swear he is one of the best actors out there and doesn't always get the attention that he deserves!
Is it weird my favorite part of his outfit is the little chain hanging from his waist? I love it.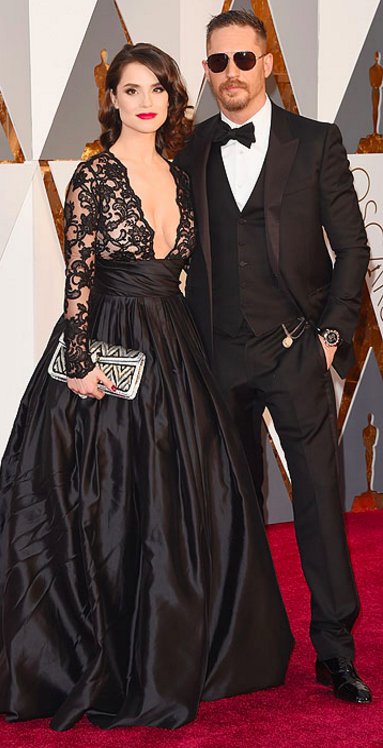 Visit: Celebrities Are Tragic || Facebook || Twitter