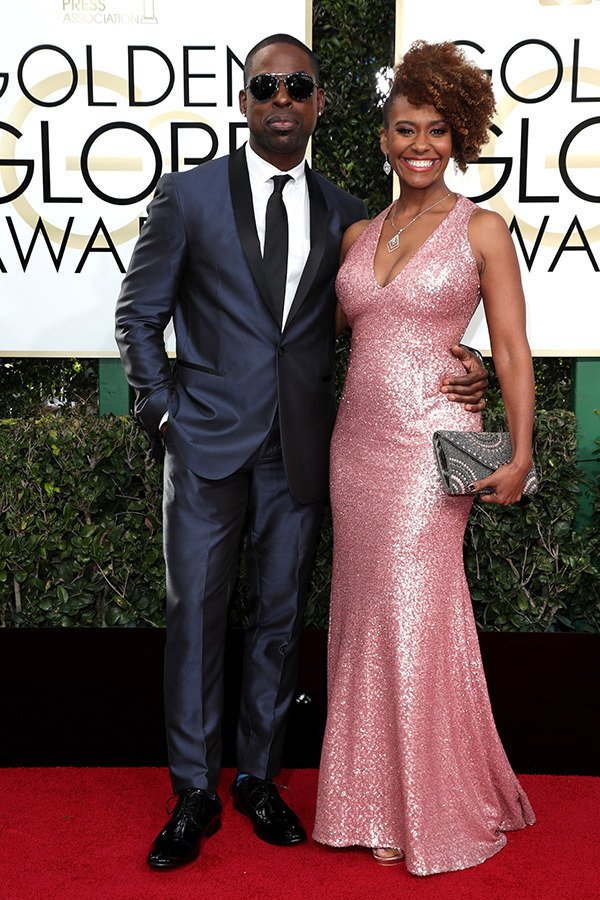 There is no doubt that Sterling K. Brown is my biggest celebrity crush at the moment. I mean his voice, his looks, and he is also very intelligent. Sterling is really just the total package, I think that it is okay to say that.
His wife, Ryan Michelle Bathe also looks very, very beautiful.
These two have been my favorite red carpet couple for the past year and I think that they will continue to be one of the best looking couples when awards season comes around!
Sterling is nominated for his role in 'The People vs OJ Simpson' and his probably going to win. Can't wait!
Visit: Celebrities Are Tragic || Facebook || Twitter || Instagram