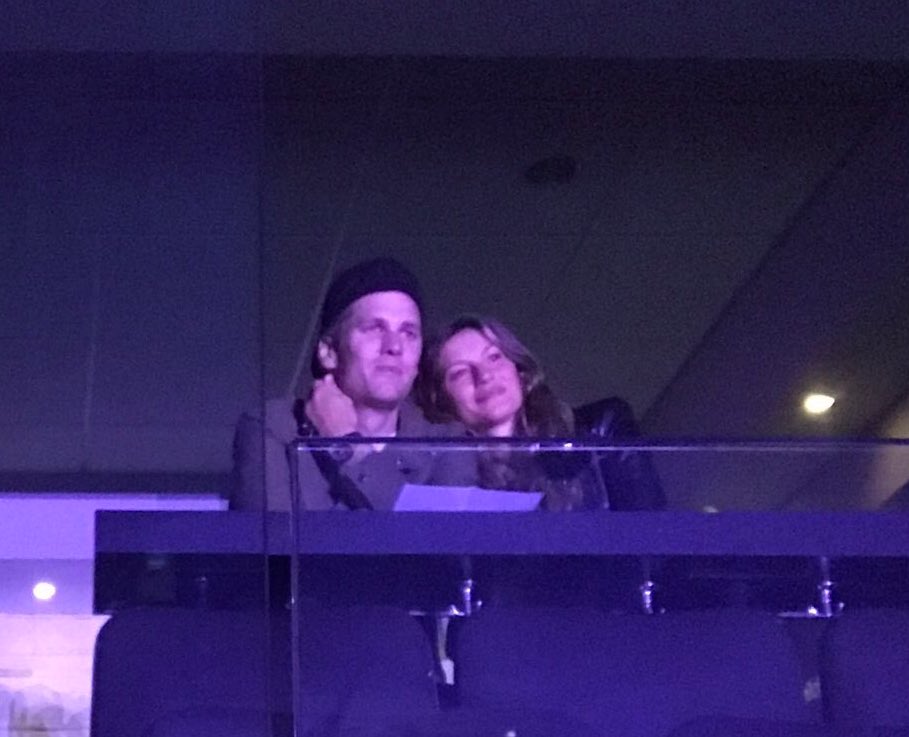 Last night John Mayer performed his sold out show at the TD Garden in Boston and Boston royalty were there.
The greatest quarterback alive Tom Brady and Gisele, one of the best models alive, took in the show last night.
As usual the couple kept a very low profile and sat in a private box to take in the show. It doesn't look like any of their children were there so they were most likely making it a date night.
Gisele resting her head on Tom's shoulder listening to John Mayer in a private box is what I like to call, relationship goals.
Visit: Celebrities Are Tragic || Facebook || Twitter || Instagram