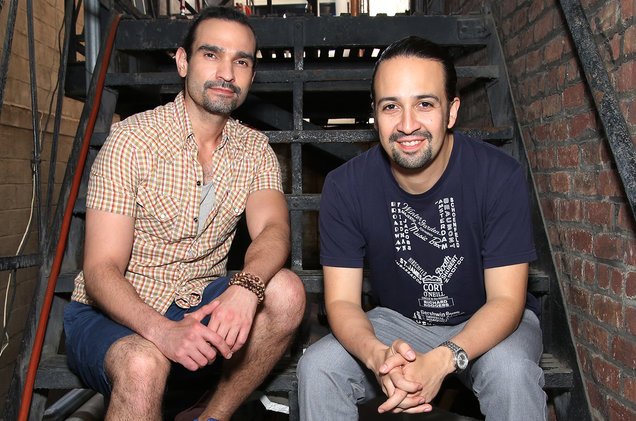 So the creative genius that is Lin-Manuel is leaving the Broadway hit 'Hamilton' to probably go and write another absolute Broadway smash. It's obvious that this show will be around for a long time and he probably doesn't want to be completely tied down, which is understandable.
It has been announced that his replacement will be his understudy, Javier Munoz.  Munoz will officially start on July 11th as the title character.
Now, I am glad that the understudy is able to make it to the stage but there are a few people that I would have loved to see take the stage as Lin-Manuel's replacement, at least for a short period of time.
Taye Diggs
Taye Diggs can sing, really well. He was in 'Rent', he was also in 'Hedwig', both on Broadway. He has the resume and he isn't so bad to look at.
Donald Glover
Whether you call him Donald or Childish Gambino, I think that we can all agree that he is by far one of the most talented men in the business. He can rap, he can act, and he is so damn humble about it.
Drake
Personally, I know that Drake is a good actor. He was great on Degrassi and he can rap. He could pull off 'Hamilton' for sure. Drake also has zero street credit, so he could be on Broadway no issue.
Justin Timberlake
JT because, why not? I mean he can sing, he can dance, and he is one of the best entertainers of our time. He will absolutely go down at one of the best. Truthfully I am surprised he hasn't really shown a serious interest in theater yet.
J. Cole
J.Cole would absolutely be my first choice to take over the spot for Lin-Manuel, I highly doubt that he would do it. J. Cole is a serious rapper and I couldn't imagine him on a Broadway stage wearing tights, but I think it would be awesome. Everything that J does, he puts his heart and soul into. That would absolutely be my dream.
Who did you hope would take Lin-Manuel's place?
Visit: Celebrities Are Tragic || Facebook || Twitter