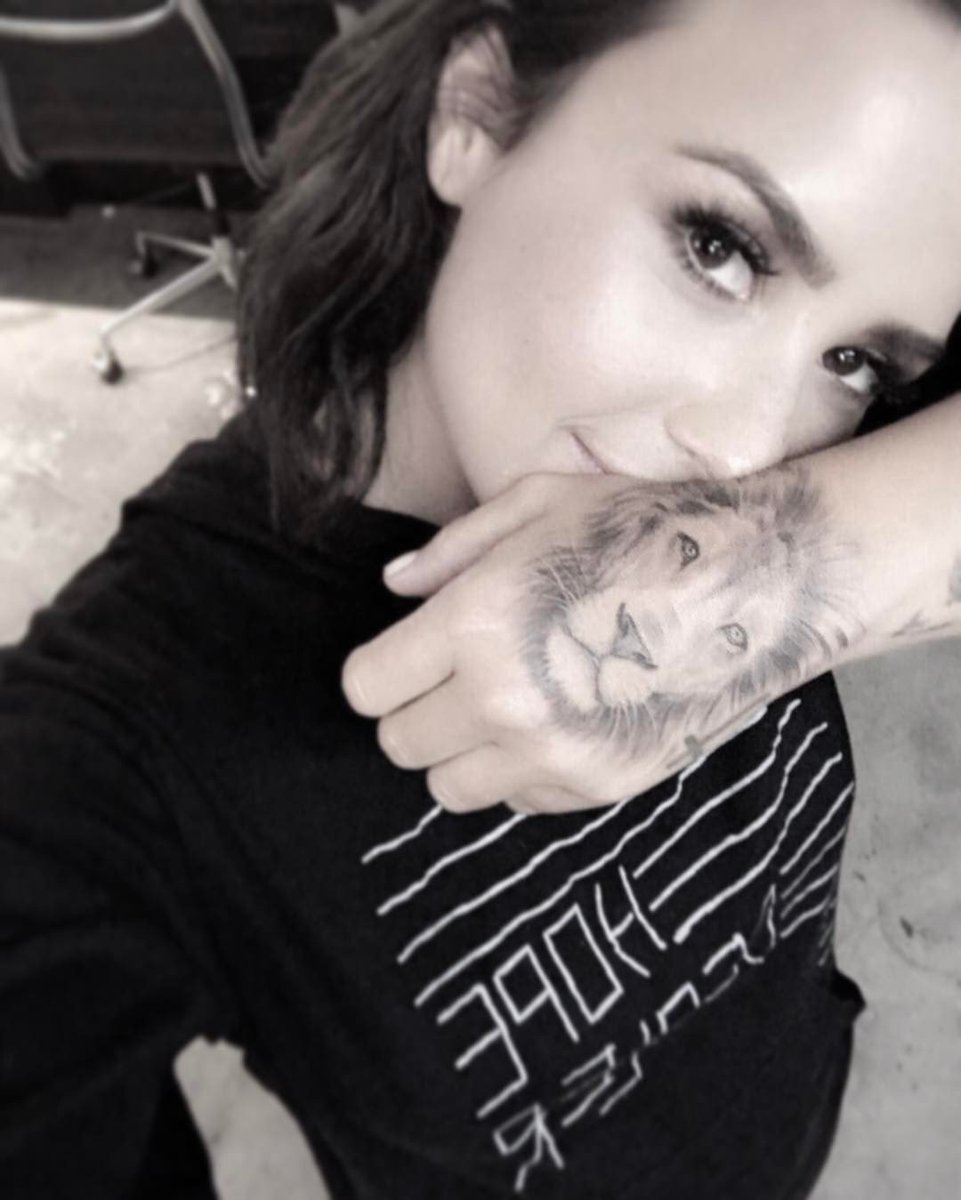 As most people know, Demi Lovato has a ton of tattoos. She has them on her wrist, hand, rib cage, her arm, behind her ear I think. She really has a ton of them and probably some that we don't know about because we can't see them.
Well we can see this one.
Last night Demi showed off her newest addition, a lion right on the top of her hand.
Why? That's all I want to know. I understand that she has a song called "Lion Heart", I understand another appropriate answer would be because she wanted to do it.
Listen, I get it but no. I just, I don't like it!
It definitely reminds me a lot of Liam Payne's hand tattoo, and Demi has already tweeted that she didn't copy anyone with this tattoo idea.
Check out more photos below and let me know what you think!
Do you hate it or love it?
Visit: Celebrities Are Tragic || Facebook || Twitter || Instagram