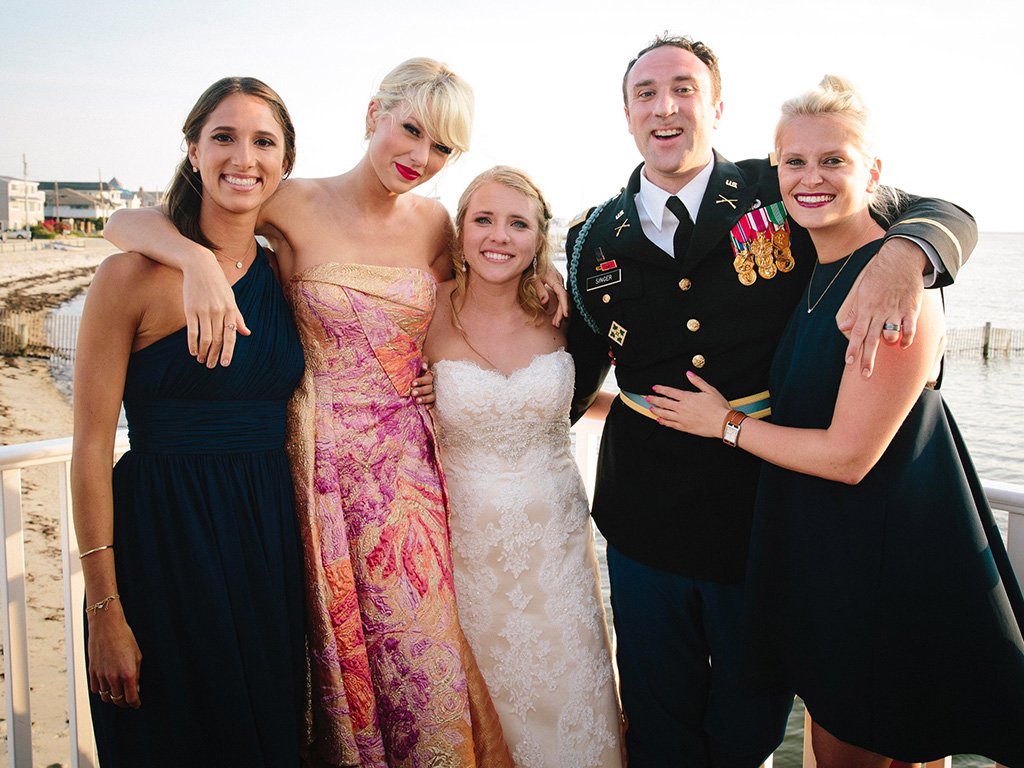 I think I need to start inviting Taylor Swift to all of my family parties, birthday parties, and anything else I can think of because she shows up. This isn't the first time that Taylor has surprised a fan by showing up somewhere. She once showed up at a fans bridal shower, and sends her fans fits for the holidays.
Apparently the husband, Max has been a long time fan of Taylor Swift and his sister reached out to the singer after their mother passed away and would miss the ceremony. Apparently though, Max and his now wife Kenya actually had a ceremony at the hospital so she could be there, and they danced to 'Blank Space', one of Taylor's smash hits.
Obviously the singer was touched by the story and decided to show up and sing her smash hit.
Just another reason to love Taylor Swift.
https://www.instagram.com/p/BGQLq_5DvCp/?taken-by=taylorswift
https://www.instagram.com/p/BGQLnJUDvCk/?taken-by=taylorswift
Here's a clip of her singing 'Blank Space', I am sure a longer clip will be available soon.
Visit: Celebrities Are Tragic || Facebook || Twitter