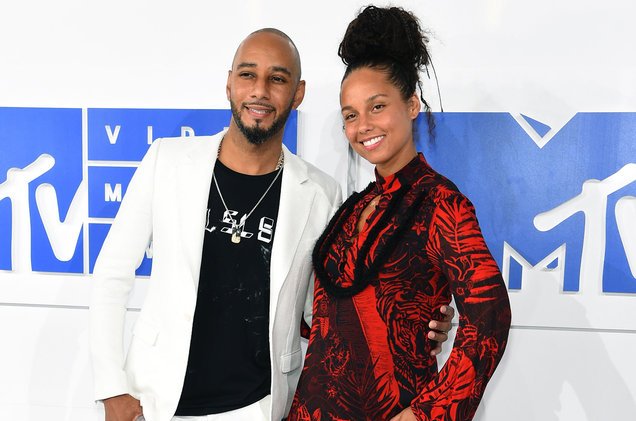 When Alicia Keys and Swizz Beatz got together, I knew that their future children were going to be insanely talented. Alicia is one of my favorite female vocalists and Swizz is one of the best producers of all time. So with that DNA, you know that something great has to come from it.
Swizz posted a photo of their son Egypt singing his first original piece called "Super Boy". This kid is only 6 and writing his own songs along with their melody? Alright, I see you little prodigy.
Of course this isn't a full song or anything but I give this kid credit. It doesn't sound bad and he can kill it on the piano.
We will definitely be seeing him bringing home a Grammy some day. Yup, I just jumped that far in the future!
Visit: Celebrities Are Tragic || Facebook || Twitter || Instagram