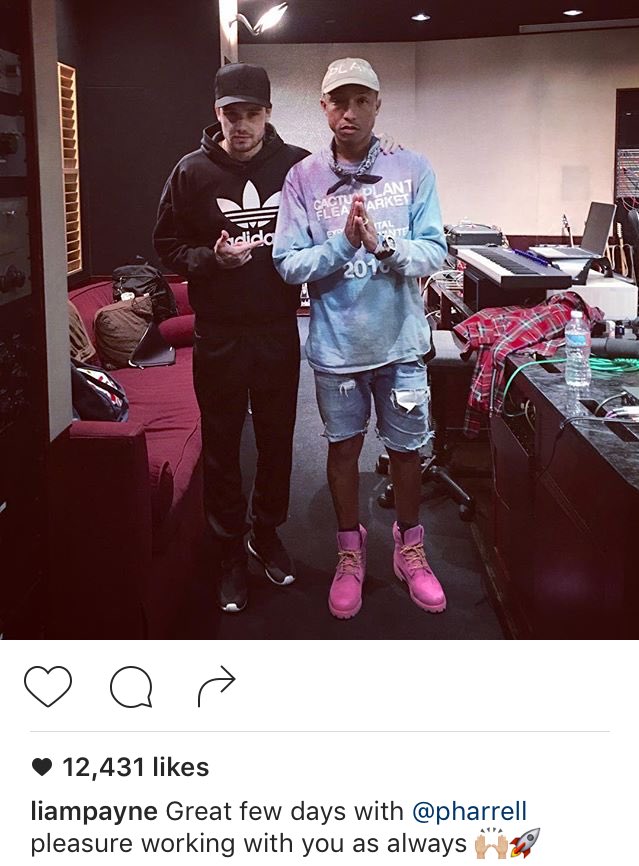 It looks like we are getting closer and closer to hearing solo music from Liam Payne! This is something that I am very excited for. Considering he has a mega-producer like Pharrell on his side, he will sounds absolutely amazing. Pharrell did have a big part with putting together Justin Timberlake's solo career, let's put it that way. Need I say anything more?
Should be a big year for One Direction fans, Niall Horan is already starting his solo career with his hit song "This Town", Harry Styles will be in his first feature film, Louis Tomlinson  is being a dad and stuff. Big years for the boys!
I think it is pretty clear that this group is over, just stay strong Directioners. You can do it!
Visit: Celebrities Are Tragic || Facebook || Twitter