Get ready because solo Camila Cabello is coming!
Today Camila took to Instagram to write about her first solo album titled 'The Hurting The Healing The Loving'. Her first solo song titled "I Have Questions" will drop on May 19th, the same day Liam Payne is dropping his first solo song.
May 19th will be big for former members of bands put together by Simon Cowell, that's for sure.
The post that Camila wrote though, I don't know if I fully buy it. She is writing about how she felt so sad and lost and all of that stuff. The way she left Fifth Harmony wasn't cute, the band put her on blast and it was pretty clear that she did some shady shit. I don't care what anyone says.
Now she is out there trying to play the victim card, saying she was so sad to be in the group? I am not buying that what so ever. It's like when Zayn said he quit One Direction because he hated being famous, then decided to be a solo artist, but still says he hates being famous.
Anyway, I am curious to see what Camila sounds like holding a song all on her own instead of simply being a feature. It should be interesting.
Whether or not I think she is shady or not, she definitely has a unique voice.
Check out her statement below. Is it real or just some straight up bullshit?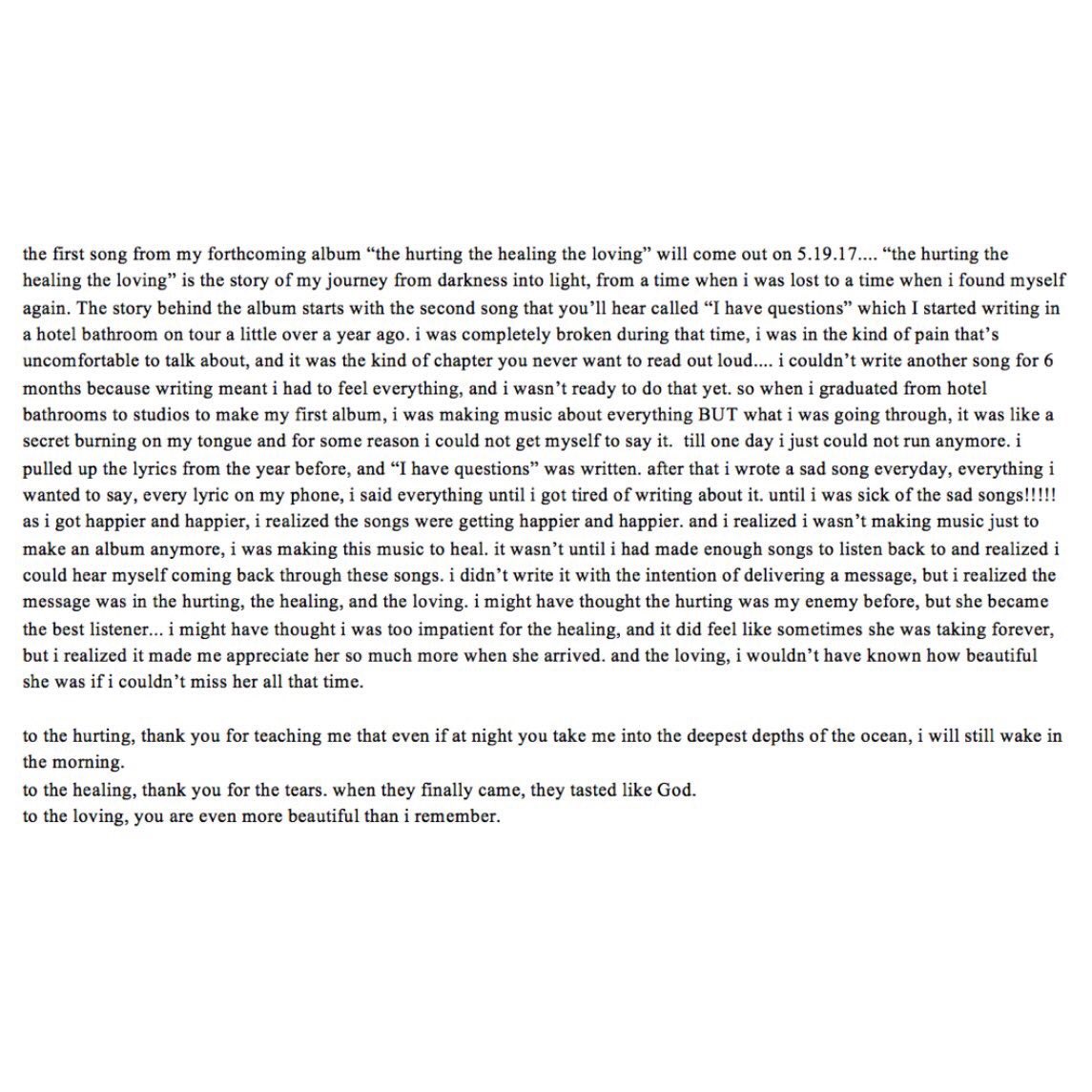 Visit: Celebrities Are Tragic || Facebook || Twitter || Instagram