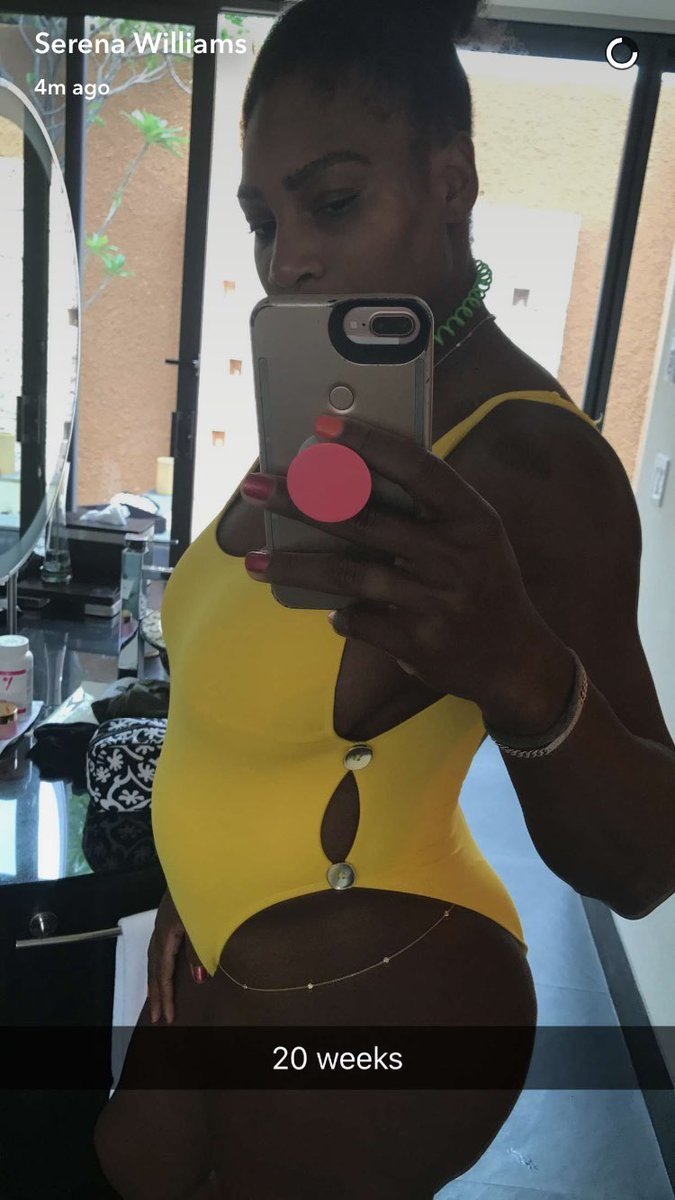 Congrats to Serena Williams and her fiance Alexis Ohanian since they are expecting their first child together!
Know what I love? I can remember when I was younger and Serena was out there killing it in tennis, people would all say that she was built like a man, rude shit like that. Now she is out there and is one of the most beautiful athletes in the world. I don't know if our country's standard of beauty shifted or if she had a glow up, but either way I love it.
For the record, Serena did delete this snap about 15 minutes after posting it but luckily enough people screenshotted it for it to go viral.
So was it an accidental reveal? Was it planned to get the world talking about her? Was she pregnant during the Australian Open?
We will probably find out the answer to most of those questions within the next 12 hours.
Congrats to the happy couple! Keep being adorable on Instagram and never break up, please.
Visit: Celebrities Are Tragic || Facebook || Twitter || Instagram