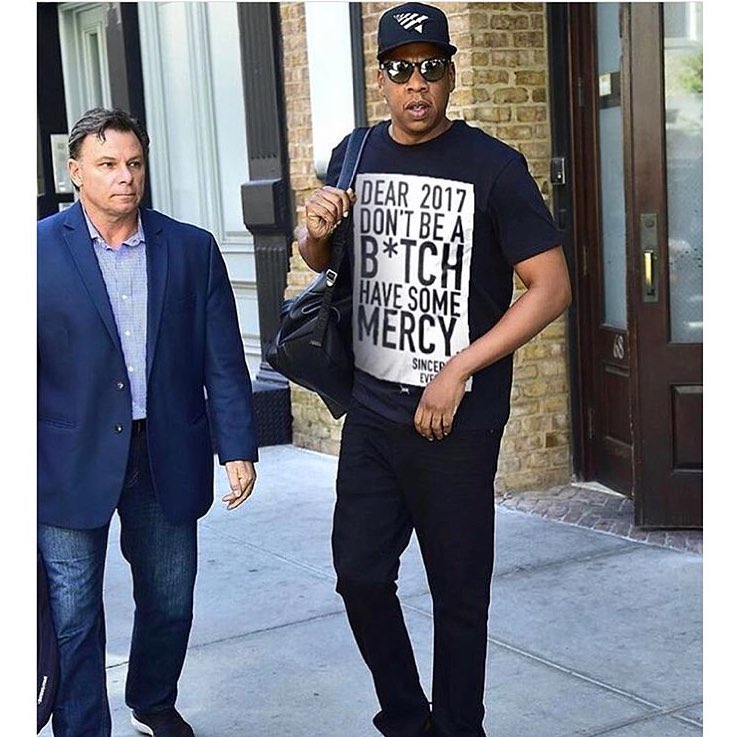 Today Jay Z made a really big statement by wearing a simply t-shirt. This is the shirt that I need because 2016 has been a really shitty year. That's really all that I can say.
Jay Z, thank you for making this statement!
You heard it here! Jay Z doesn't want 2017 to be a bitch and I don't want it either!
Really though, where can I find this shirt?
Visit: Celebrities Are Tragic || Facebook || Twitter || Instagram