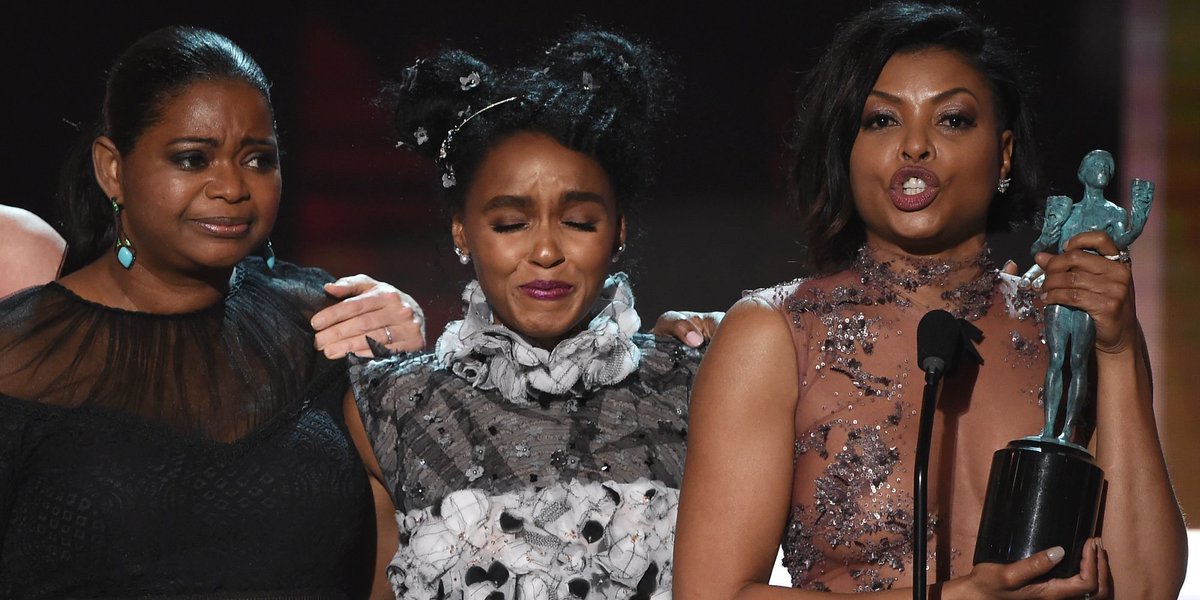 Last night the movie 'Hidden Figures' stunned everyone by winning the best cast ensemble statue. Most people were thinking it would go to 'La La Land' but it looks like the Screen Actors Guild decided that this movie was more deserving!
This movie is clearly about women who were not given credit for all that they did to help send a man to the moon. I do love that she said the movie is about unity though, that's an important message that shouldn't be lost.
"They didn't complain, they focused on solutions."
Taraji P. Henson , you're incredible. This speech was beautiful and it was so important, we needed it right now.
Visit: Celebrities Are Tragic || Facebook || Twitter || Instagram