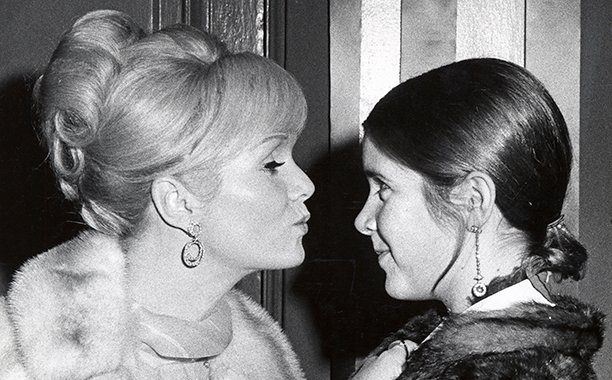 Yesterday Carrie Fisher passed away and today her mother Debbie Reynolds has passed away. Debbie is of course a legendary actress starring in so many memorable roles. She has done everything from voice acting on the 'Rugrats' to musicals like 'Singing In The Rain'.
Debbie reportedly suffered a stroke this morning, and she died at the hospital.You can say that the stroke took her but if you ask me, it could have been because of a broken heart.
Within 48 hours Carrie and Debbie have both passed away. Young upcoming actress Billie Lourd has lost both her mother and grandmother, my thoughts and prayers are with her.
2016, can you fuck off yet?
Also in case you were wondering how many films and shows Debbie has starred in, I found this list. It is impressive to say the least.
Visit: Celebrities Are Tragic || Facebook || Twitter || Instagram