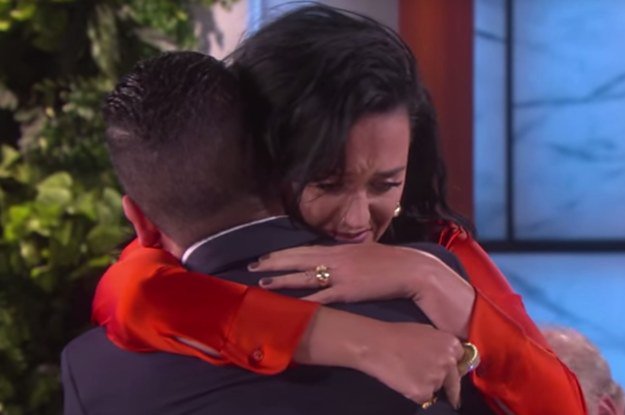 Sorry I can't type because of my tears. This is beautiful, right? In the interview Pulse Nightclub shooting survivor Tony Marrero explained that he listened to Katy Perry's song "Rise" while he was in the hospital recovering from his injuries. He was shot four times and ended up in the hospital for months and during his recovery he found the song "Rise" which inspired him.
In typical Ellen fashion, she brought Katy out and well, just watch.
Be prepared, you will cry.

Here is the full interview as well, which I think you should all watch
.

Visit: Celebrities Are Tragic || Facebook || Twitter