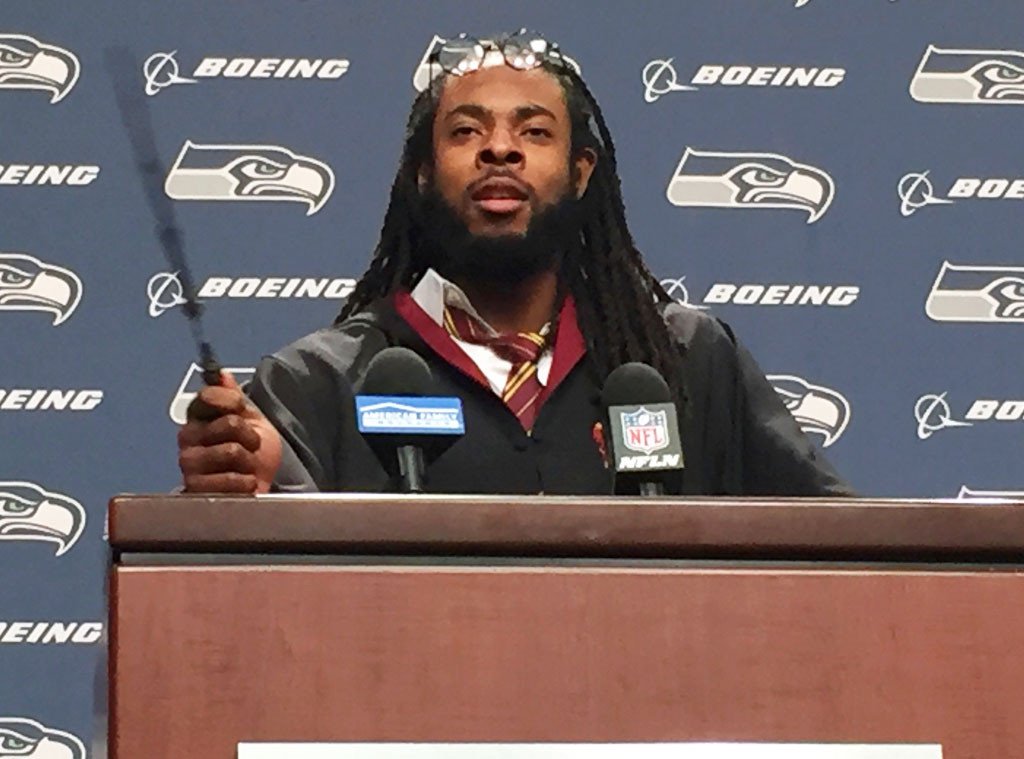 Why did Richard Sherman show up to a press conference dressed as Harry Potter? I don't know. Maybe because he is actually a really funny guy. Of course on the field he is very loud and in other player's face, but he is actually a really smart guy.
I know that this is probably all Halloween fun but I am a big fan of this move, I can appreciate it.
Sherman also announced that Quidditch is harder than football and he has decided to fully follow his heart and play that.
The NFL will miss you Richard, good luck on your Quidditch dream!
Visit: Celebrities Are Tragic || Facebook || Twitter