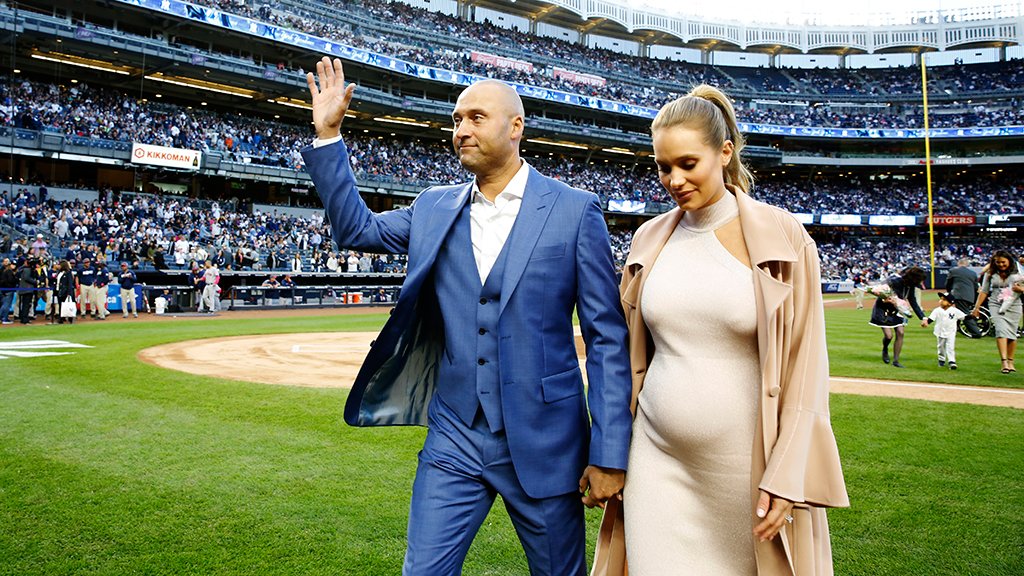 So there is something that I need to get off my chest now that Derek Jeter has officially retired from baseball. I am a Red Sox fan, so please understand why this is a big deal because I was brought up to hate the Yankees.
Derek Jeter is a certified babe, there I said it!
Tonight Jeter retired his number and his wife Hannah Jeter or Hanna Davis, whatever name you want to use was right by his side. The model showed off her baby bump in a gorgeous nude dress.
The couple is somewhat private but they announced that they were in fact having a little girl.
There's really no big story here other than Derek had his number retired and Hannah is one of the most beautiful pregnant women I have ever seen.
Visit: Celebrities Are Tragic || Facebook || Twitter || Instagram