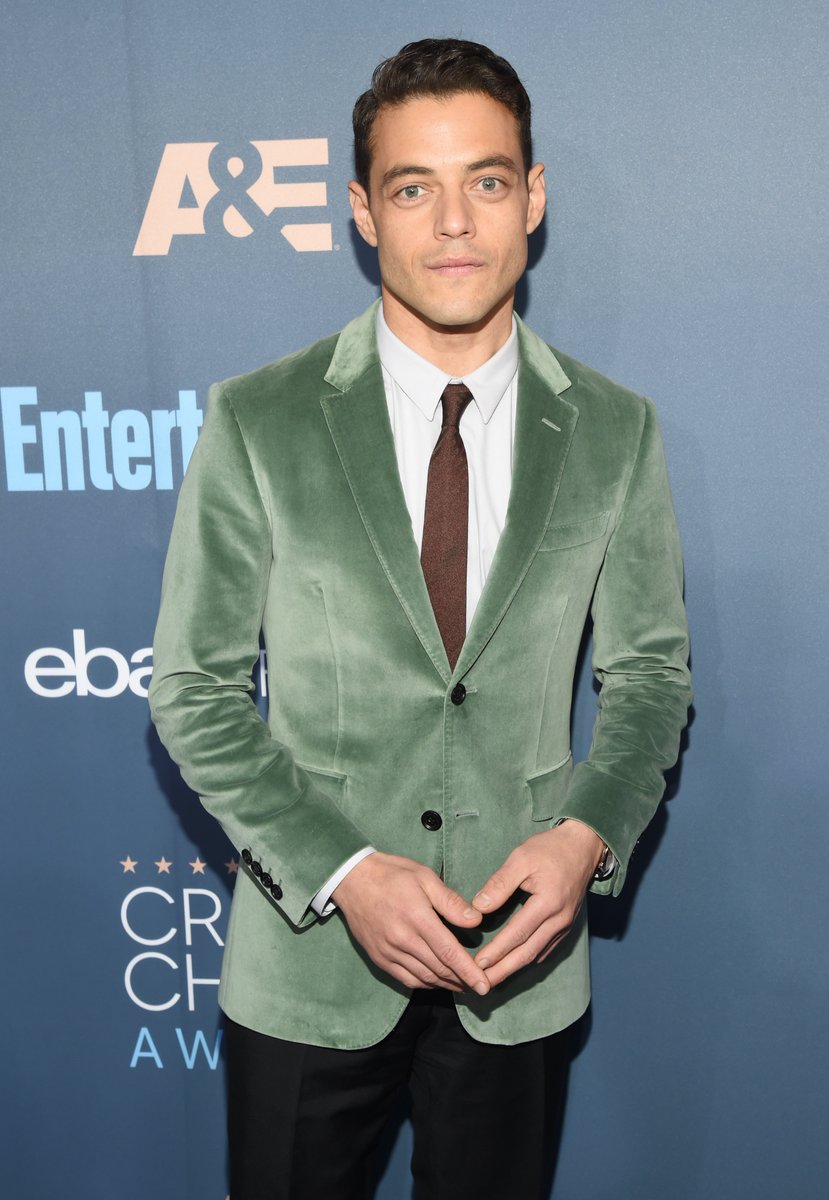 Hi Rami Malek, you always look like you haven't slept for a year but I am always really into it. I guess I should start saying, Rami Malek with the tired eyes, is that okay? Are all okay with that? Cool.
So a lot of guys on the red carpet were actually wearing a maroon, a form of red. Rami clearly wanted to stand out though. So he decided to go with a red suit coat, that looks velvet? Never in my entire life did I think that I would be attracted to a man wearing a velvet jacket but I am into this look.
Clearly my fashion reviews aren't the best. I don't know anything about fashion but I can tell you when someone looks good. Rami Malek? He looks really good.
Visit: Celebrities Are Tragic || Facebook || Twitter || Instagram