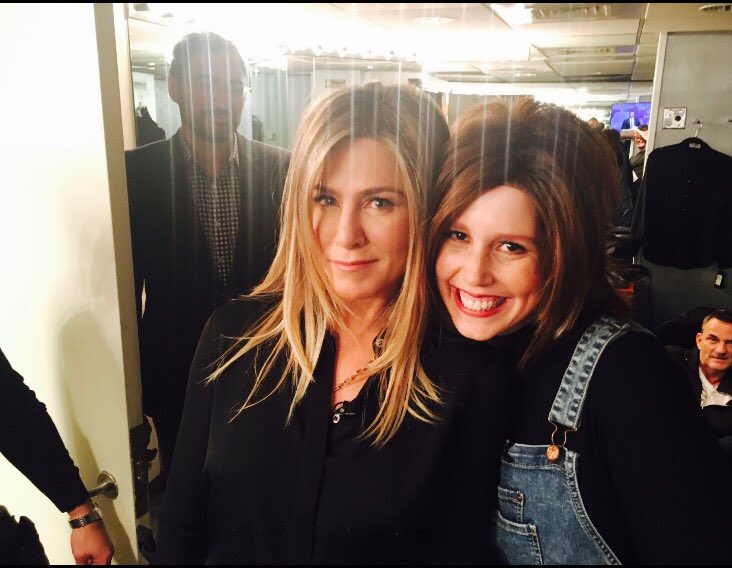 The one where Jennifer Aniston tries to stop Vanessa Bayer's Rachel Green impression. Get it? Like how all of the 'Friends' titles were, no? Okay.
Vanessa has done her Rachel Green impression for a while now and it's pretty hysterical. It is very on point and well, Jennifer Aniston wants to put a stop to it. Of course it is all in fun but it was pretty great to watch the two of them go back and forth. It literally sounded like Jennifer fighting Jennifer and it's pretty perfect.
The two star in 'Office Christmas Party' which will be in theaters on December 9th!
Visit: Celebrities Are Tragic || Facebook || Twitter || Instagram