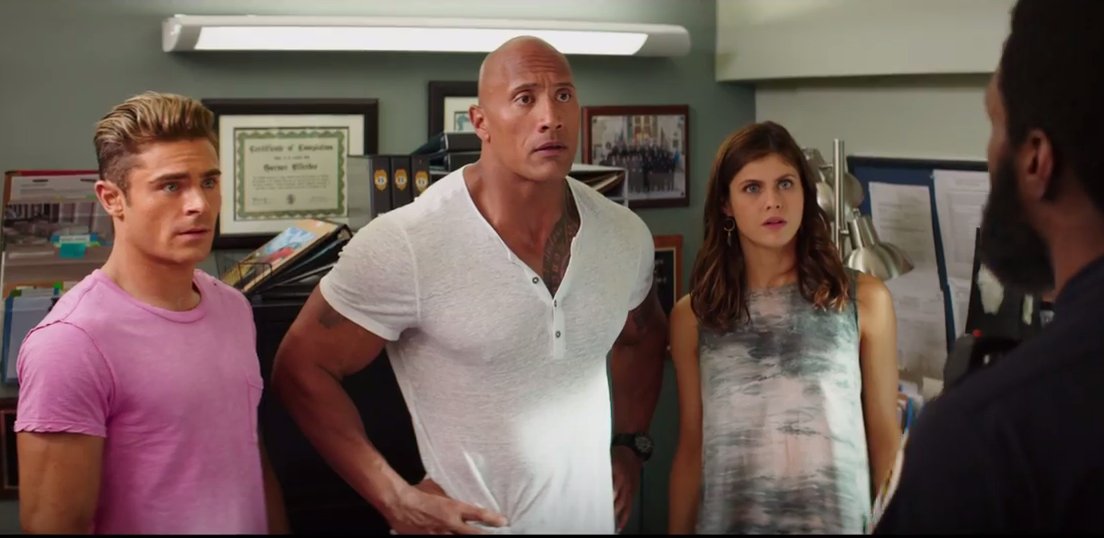 Now what do you think of when you know that a movie starring Zac Efron and Dwayne Johnson is coming out? Shirtless scenes, actions, and some comedy. Well that is exactly what this trailer showed.
Let's be real, whether or not the movie looks good isn't the question. I am still going to see it. A movie where two of the hottest guys in Hollywood are shirtless for most of it? Sign me up! Plus they seem to have a really strong female cast, another thing I can get behind. More Priyanka Chopra please.
I am surprised that Efron has steered in a more comedic direction, but I don't hate it. He has pretty awesome comedic timing.
Also, the release date is May 19, 2017.
Are you excited for this movie?
Can't lie, though the effects look pretty stupid.
Visit: Celebrities Are Tragic || Facebook || Twitter || Instagram