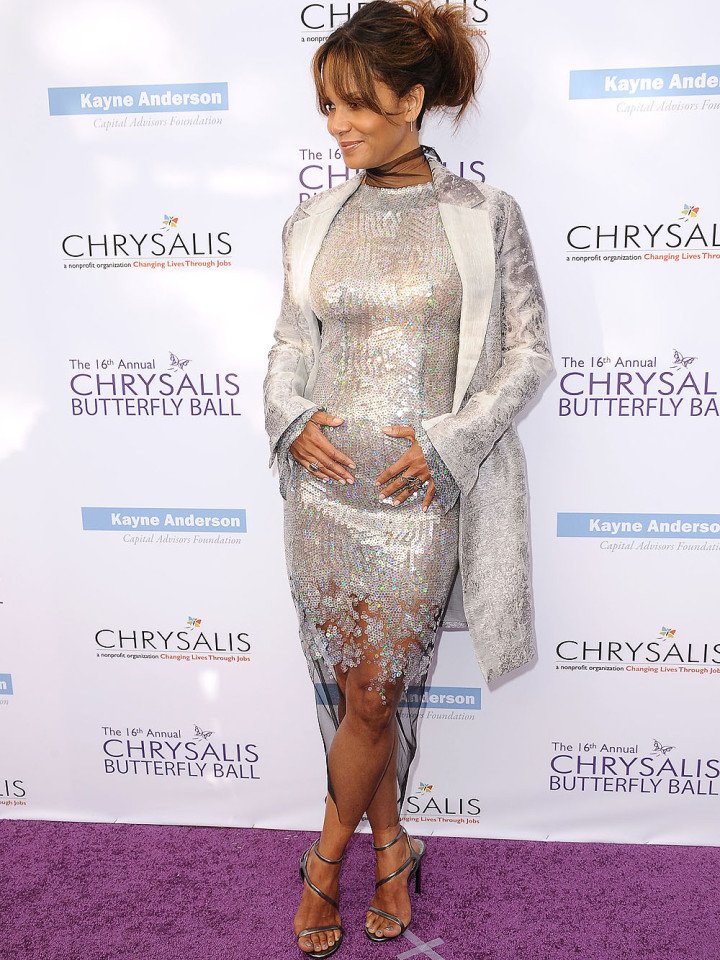 Halle Berry is either an evil genius about getting press, or she is pregnant. There is really no other way to go about this stance.
In case you missed it, earlier her rep said that Halle wasn't pregnant. It was left at that.
Well today, Halle posted a throwback photo asking if "Can a girl have some steak and fries??"
The answer to that is yes, you can have fries, you can eat whatever you want!
Halle, you're a vet and you've walked the red carpet pregnant before. If you place your hands on your stomach it's going to get people talking!
Visit: Celebrities Are Tragic || Facebook || Twitter || Instagram