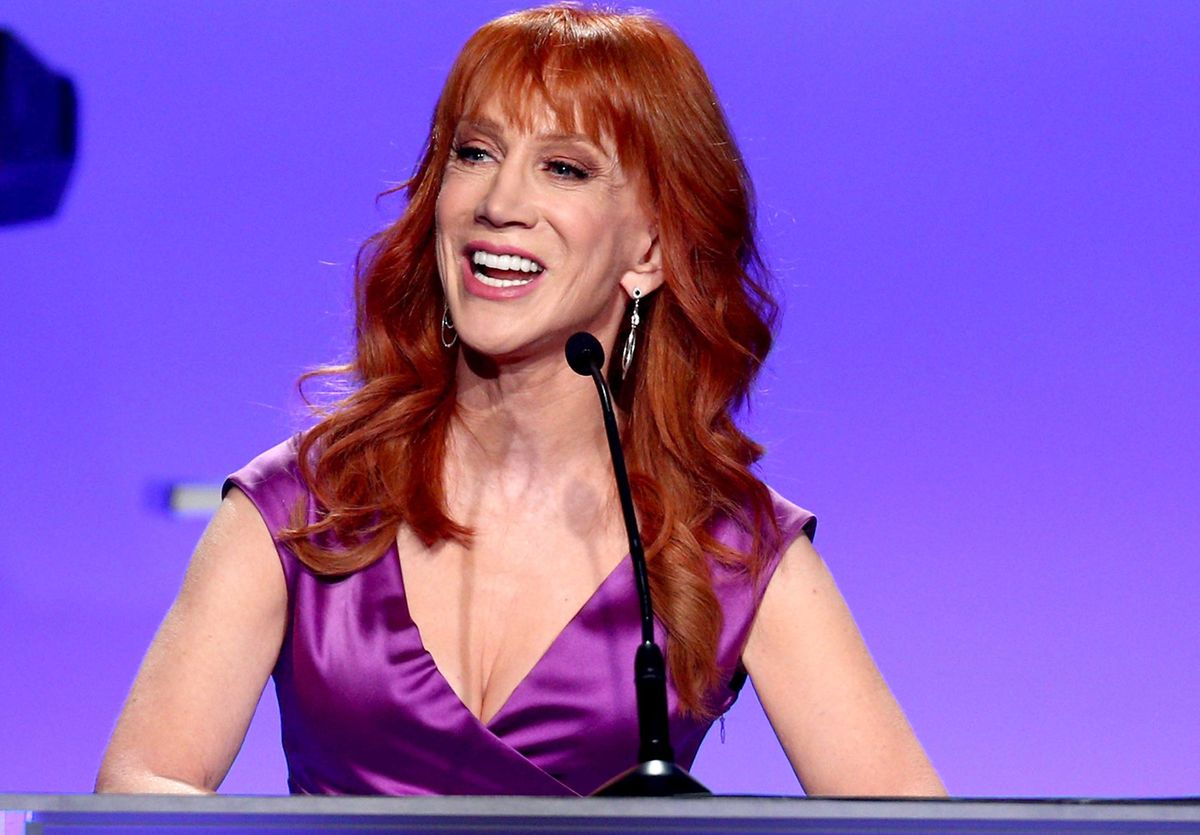 Listen, if you haven't seen the photo of Kathy holding Trump's head, just go and Google it, I am not going to post it here.
In my opinion, Kathy Griffin absolutely went too far by posting this photo, but that's what comedians do. They are known for pushing the limits and all of that shit.
Trump took to Twitter to call Kathy disgusting or whatever, but he had no issue supporting Ted Nugent when Ted said Obama should be killed.
It's all a lot of hypocrisy.
CNN even dropped her from their New Year's Eve telecast that she has been on since 2007.
Was it wrong posing a photo like that? Absolutely.
I am still a fan of Kathy, I stand by the comedic legend.
Visit: Celebrities Are Tragic || Facebook || Twitter || Instagram