During the Olympics most of the focus was on Simone Biles getting to meet Zac Efron, which I can totally understand. Simone was undoubtedly the superstar of the Final Five and Zac Efron looks like a Ken doll, so of course they made that happen.
One of the Final Five members which was pretty quiet during interviews and everything was Madison Kocian. One thing that she did open up about though was her love for Carrie Underwood. Carrie is Madison's favorite singer, and I am pretty sure that Madison said that Carrie was her celebrity crush at one point. If she meant to say that? I'm not sure.
Last night Madison was finally able to meet her idol! Look at her smile, just pure joy.
Once the photo was posted, Carrie responded on her official Facebook account saying :"I'm so glad I finally got to meet you! You are so gorgeous & sweet! Thanks for coming to the show! 🇺🇸
❤️".
Stories like these make me wish I had any athletic ability at all.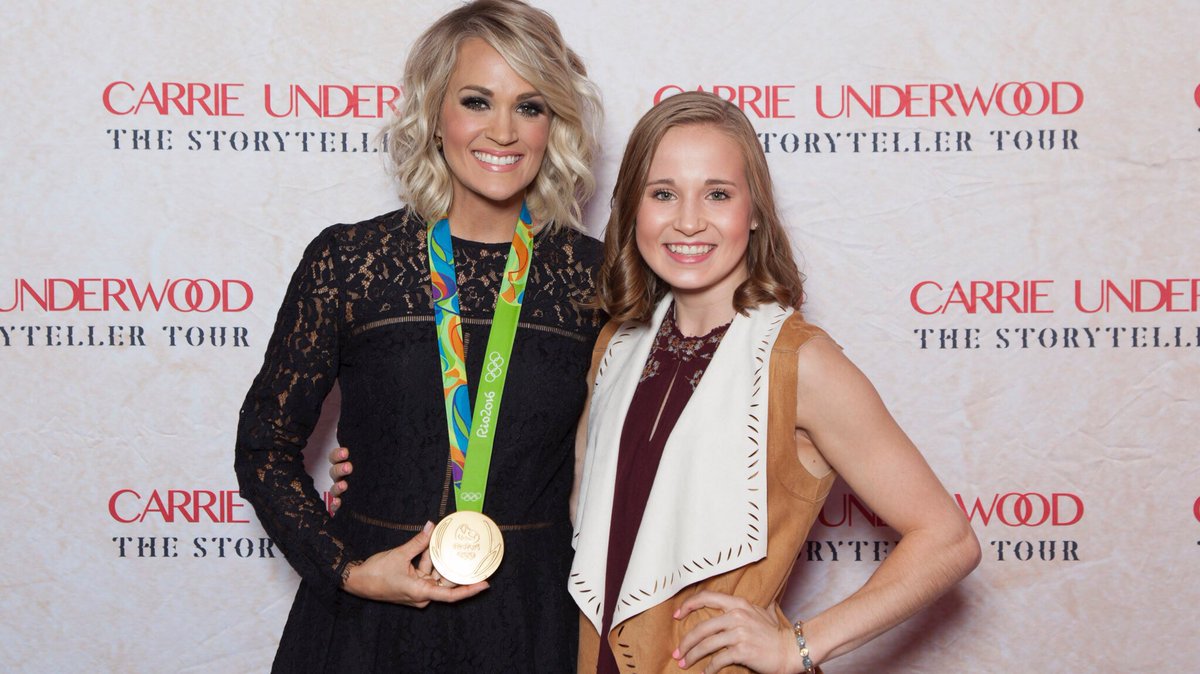 Visit: Celebrities Are Tragic || Facebook || Twitter