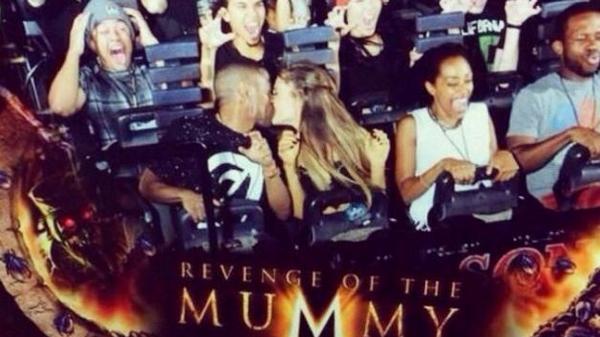 Well looks like Ariana made sure to get her left side in this photo of her kissing Big Sean that was taken over the weekend at Disney. Was it Disney World or Disney Land? I have no idea and I won't look into it because I simply do not care. There are so many people who love Ariana Grande and I am so not one of those people, at all. I think that she is annoying and everything that she does is for publicity. Let's be real, her and Big Sean have a song together, so they are dating. She did a song with that dude from The Wanted and they dated for a little bit too.
This couple is kind of weird though, right? I mean Big Sean is a bad ass rapper and all but I didn't expecting him to go from crazy ass Naya Rivera to bitch ass Ariana Grande. Looks like he has a type, let's call it diva too early syndrome.
Can't wait for this publicity stunt to be over though.