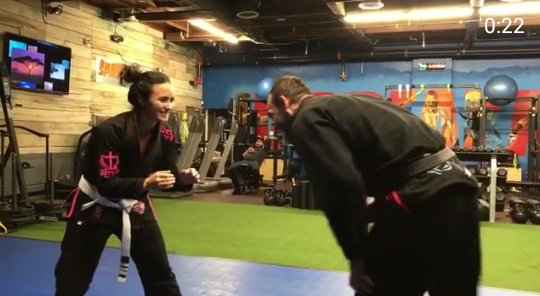 I never know whether to write Guilherme  or Bomba but his Instagram name is Bomba, so I think I am going to stick with that.
The MMA fighter is definitely showing off a softer side since he has started to date Demi . The two of them are always posting photos and videos of each other and it is really sweet. The couple has been together since late summer according to most reports and they met at a gym in Los Angeles.
Today Bomba posted an extremely adorable photo of he and Demi snuggling together.
In the past Demi had been fairly quiet about her dating life. It wasn't until near the end of her relationship with Wilmer that she actually talked about the fact the two of them were together.
I ship these two though. Isn't that what the kids say? These two are sweet, I just hope that they don't burn out too quickly.
https://www.instagram.com/p/BQ1dC7agPr9/?taken-by=bombatuf
Visit: Celebrities Are Tragic || Facebook || Twitter || Instagram