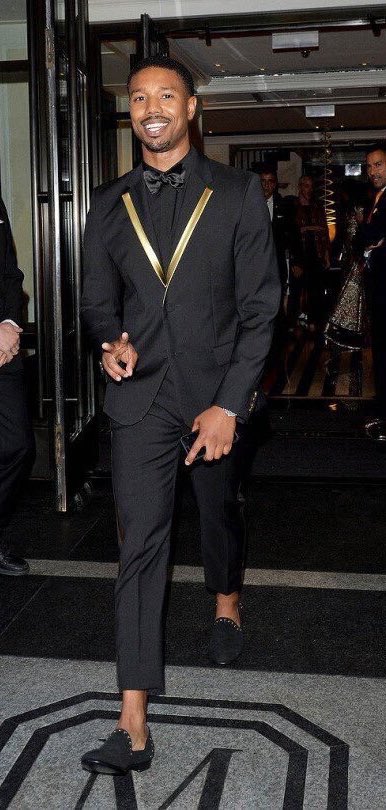 I do believe that Michael B Jordan is one of the most handsome men ever because not many guys can pull of floods and weird shoes. MBJ can though, which says alot about his style. I don't even think that I would wear those shoes. Everything from the knees up look great though!
Adding just a bit of color to his black suit really brings it to life. I think that his perfect smile makes it even better though.
Plus adding the gold stripe down the side of his pants? That's a serious move that you have to respect.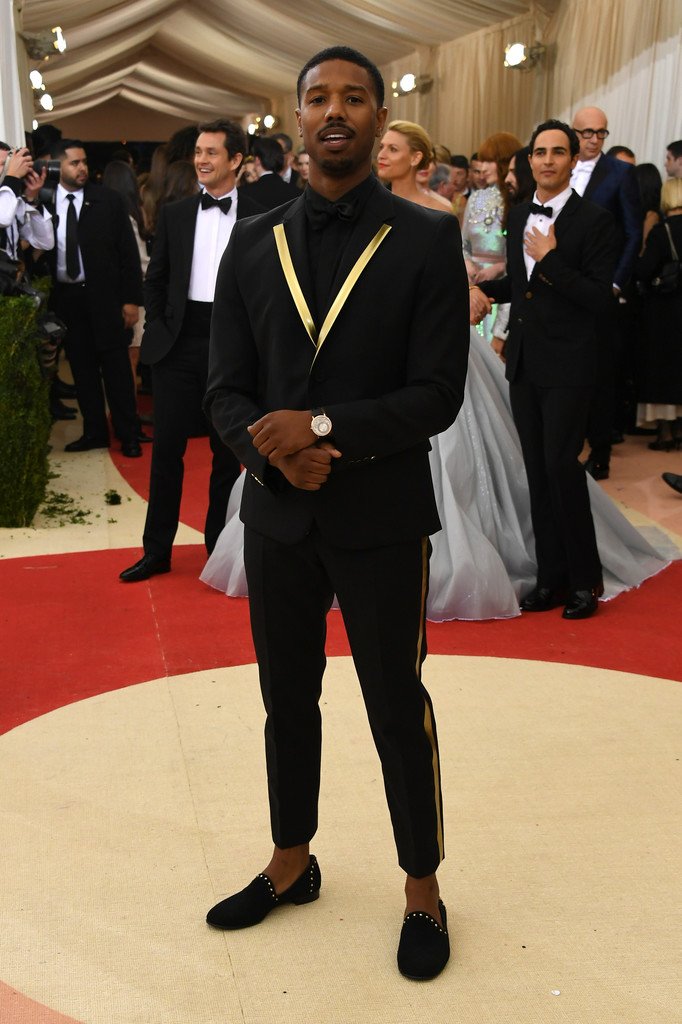 Visit: Celebrities Are Tragic || Facebook || Twitter