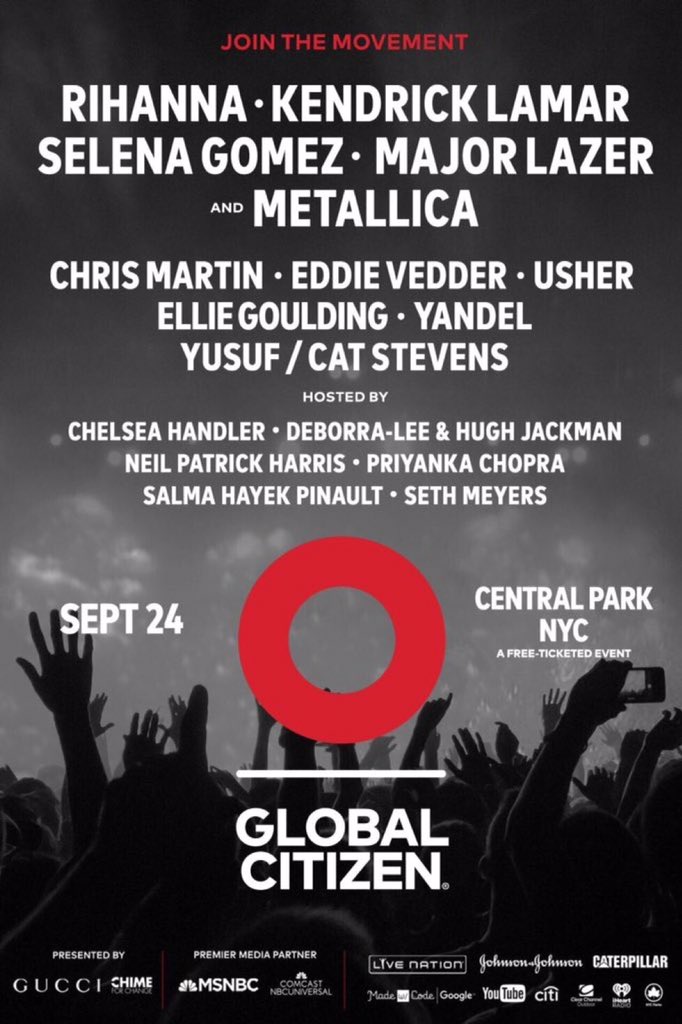 Well that is quite the line up, right? Between this lineup and the IHeart Radio Festival I will be crying that I can't go to either!
So you thought right? You can actually win your win way in through social media, which is pretty incredible. By sending out different tweets, Instagram posts, there are different ways to earn points and be eligible to go to the concert.
All of the information is here.
Obviously the performers are incredible. Rihanna, Usher, Selena Gomez, Metallica, Kendrick Lamar, Ellie Goulding and more? All for free? Well all for kind of free. You just need to start getting active with your activism on social media.
The hosts are pretty incredible too. Who would have thought you could see Chelsea Handler, Hugh Jackman, Neil Patrick Harris, Priyanka Chopra, and more on the same stage together?
So go do some good and maybe win your way into an incredible concert for an incredible cause!
Visit: Celebrities Are Tragic || Facebook || Twitter