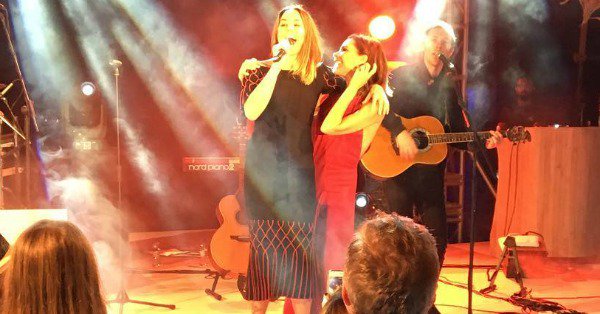 Any time there is any small reunion of the Spice Girls my heart gets a bit happier. The former members rang in New Year's together and did a small performance for the crowd. Although Posh, I mean Victoria has admitted that she rarely even sang, she did when she was up there with Sporty, I mean Mel C.
Mel was performing a New Year's Eve show in the Maldives and called Victoria out on stage before they started to sing "2 Become 1", one of the dirtiest songs I sang at age 7.
Of course the crowd went kind of insane when the duet happened and I don't blame them. Luckily for us a few people captured the impromptu performance.
So far we are two days into 2017, and I don't hate it yet.
Visit: Celebrities Are Tragic || Facebook || Twitter || Instagram