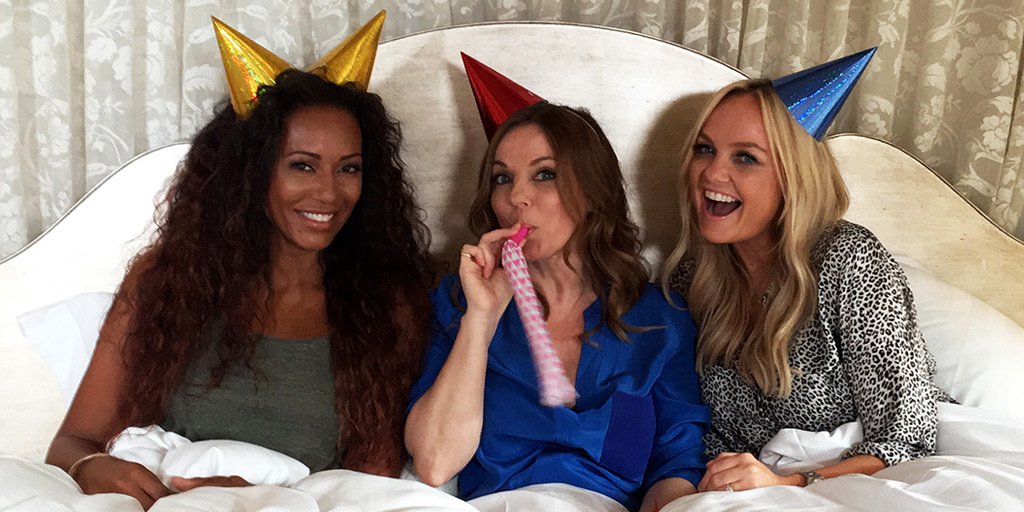 Former Spice Girls members Mel C better known as Scary Spice, Geri Halliwell better known as Ginger Spice (also who ruined their momentum), and Emma Bunton of course known as Baby Spice, got together for some special news.
First of all they are celebrating the 20th anniversary of 'Wannabe' one of the anthems of girl power even to this day. I still want to ziggy zigg ah! Don't you?
So it looks like Scary, Ginger, and Baby are now in a new group called GEM. Word on the street is that these three were down for a reunion tour and all of that but Sporty and Posh, just weren't having it. With their announcement came a new website though!
I can't lie, Sporty is my girl, her voice was insane but I mean Scary and Ginger also sang their hearts out. I would go and see just these three. They know that too, so I am assuming some type of tour is in the works for these Spices.

Now let's celebrate the anthem that was released 20 years ago and still gets everyone to dance floor no matter what the age is. The only bad thing is that sometimes, friendship does end, and the band doesn't get back together.

Visit: Celebrities Are Tragic || Facebook || Twitter