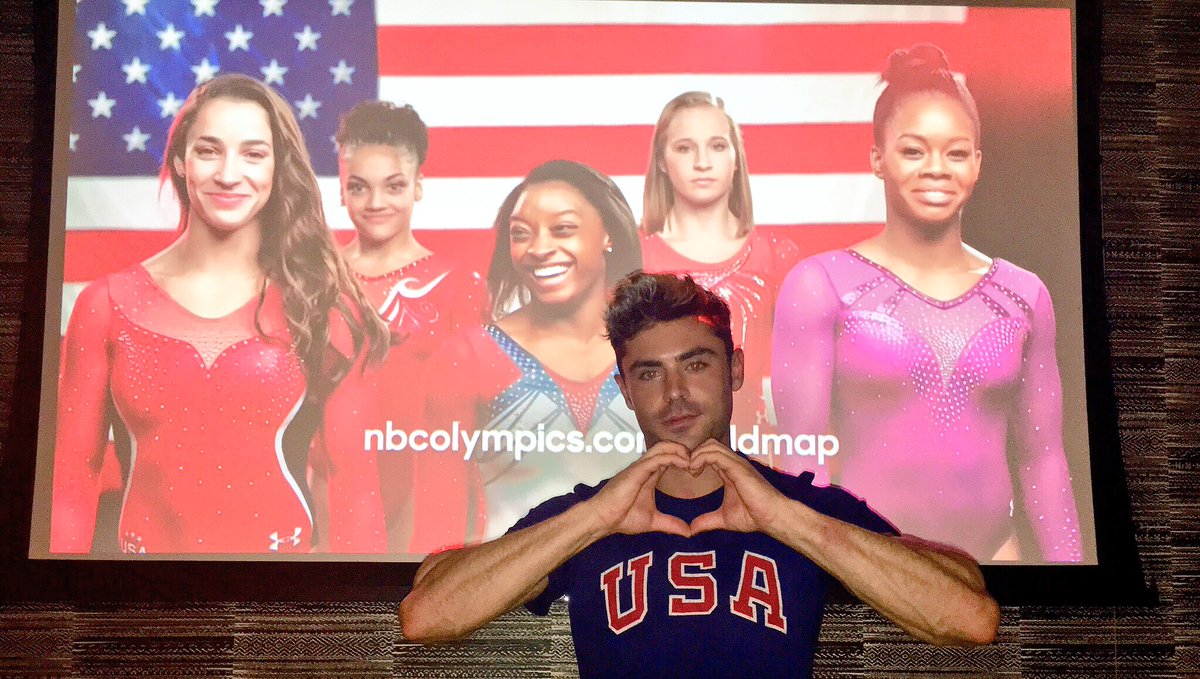 I think that you all know why I am posting this, right? Because Zac Efron is absolute perfection and so are the girls from the Final Five. all six people in this photo are national treasures so it had to be shared.
Maybe at 25, I should try and find something I am good at in the Olympics so Zac Efron will tweet a picture of himself holding a heart in front of me, that would be pretty awesome.
For the record a bunch of celebrities tweeted out their support to the team, it's just, well Zac so I had to share.
Visit: Celebrities Are Tragic || Facebook || Twitter