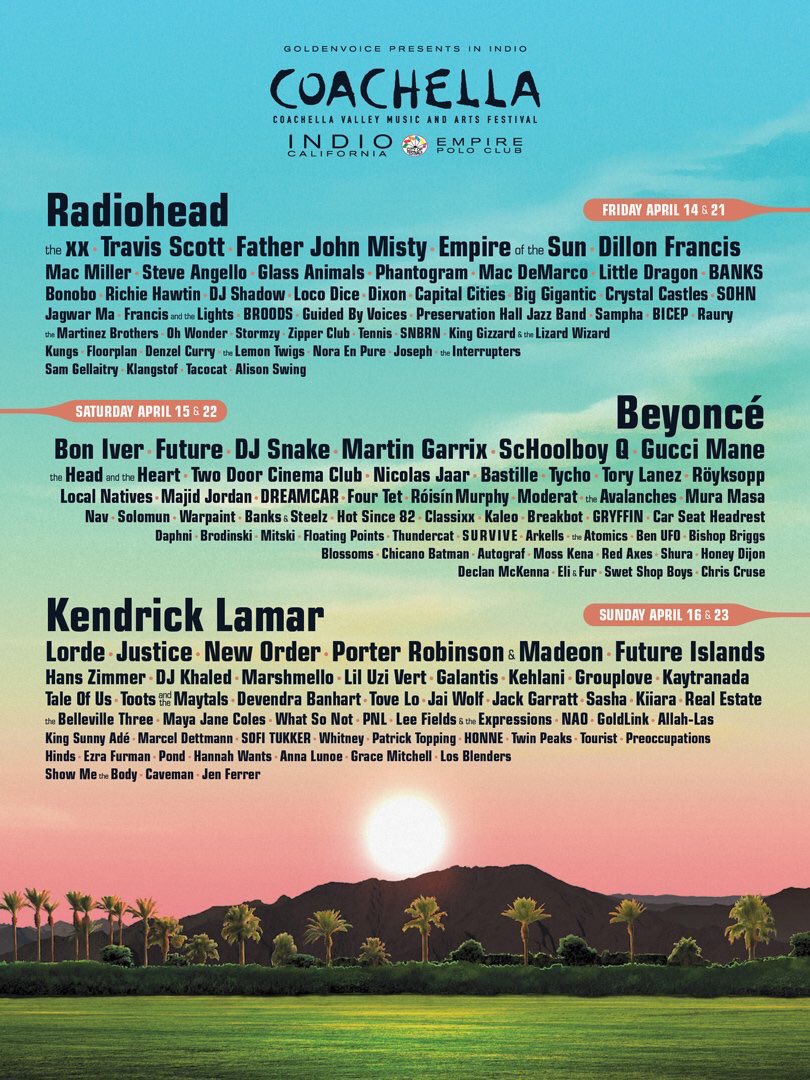 Whoever made the lineup for Coachella deserves a raise, that is for sure. This lineup is absolutely insane.
Of course the three main headlining acts are Beyonce, Kendrick Lamar, and Radiohead but there are a ton of other acts that are performing that I would love to see. Then again I am not a rich hipster so I will probably never be at Coachella.
One name that really pops out at me is seeing Lorde. Does this mean we are finally getting new music? It has been far too long since we have heard anything from her debut album. A lot of people hate her voice but her talent is undeniable.
Other than that you have Bon Iver, Mac Miller, Grouplove, Travis Scott, and many more incredible acts!
My favorite though? Hans Zimmer. If you think you don't know him you do, don't worry. He is an award winning movie composer. He had composed scores for 'The Lion King', 'Pirates of the Caribbean', 'Gladiator', and much more. That will be the trending performance on social media, I am sure of that.
Visit: Celebrities Are Tragic || Facebook || Twitter || Instagram