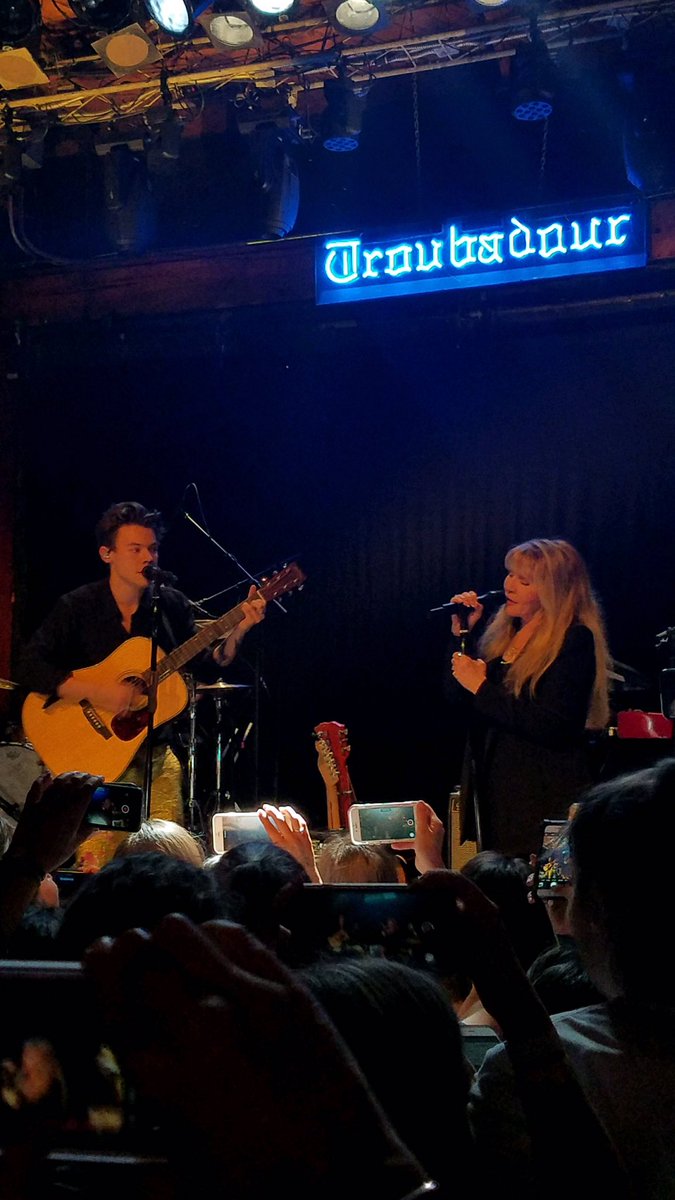 Last night Harry Styles played a surprise show at The Troubadour in Los Angeles.
Can you imagine going to see Harry at a super intimate show then all of sudden Stevie Nicks appears? I genuinely can't think of anything better.
Like I said before, solo Harry is taking over the world.
The two of them also teamed up for duets of "Two Ghosts" and "Leather and Lace", both from his debut solo album.
I had no idea that I needed this duet and I am so happy that it happened.
Oh and Harry also took a seat at his own concert to let Stevie sing a bit, what a gentleman.
Visit: Celebrities Are Tragic || Facebook || Twitter || Instagram