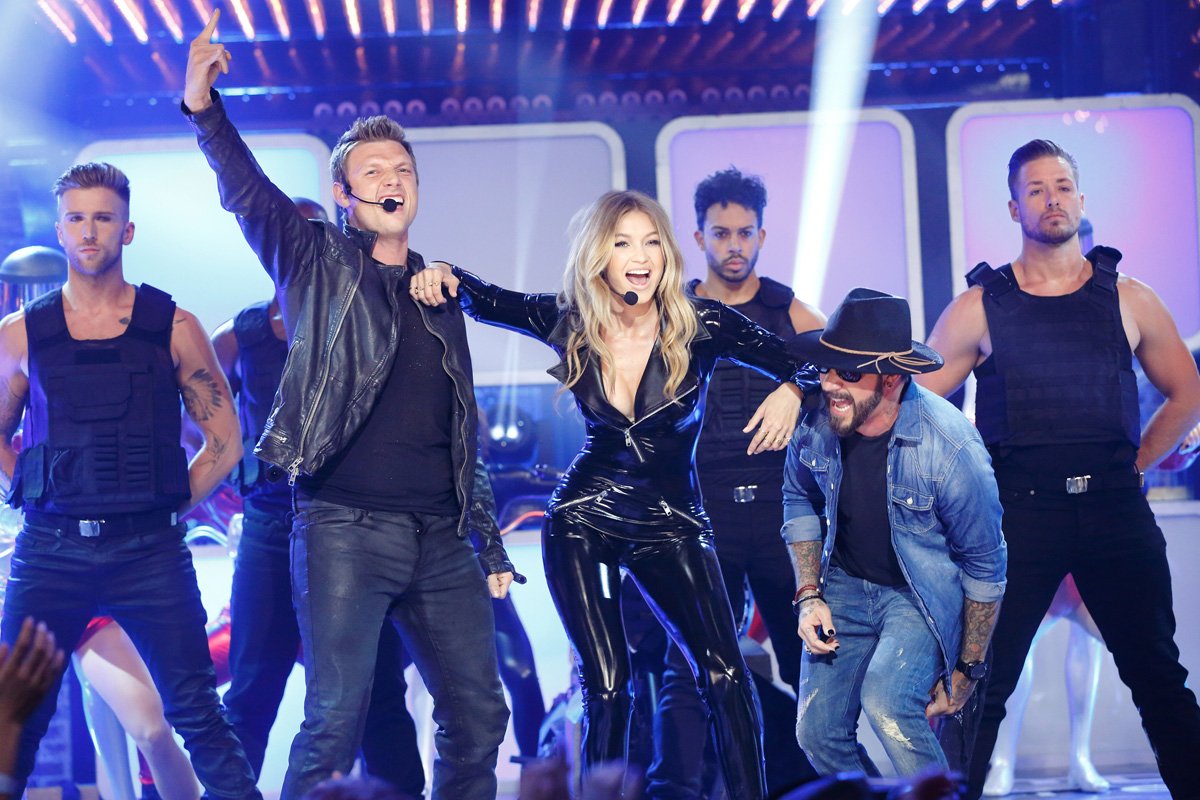 I like Gigi Hadid, I like her a lot. She seems like a really cool chick. It probably helps that I am not attracted to Zayn Malik at all, so I am not jealous of her by any means in her personal life. This though? Yeah, I am pretty jealous. This would be my dream come true.
It has been long documented how much I love the Backstreet Boys, I think that anyone who has followed my blog for even a month can see how much I love them.
Anyway, I think we can all agree that Gigi was the hands down winner of this showdown. You can't bring out the Backstreet Boys and lose, it is impossible.
Visit: Celebrities Are Tragic || Facebook || Twitter