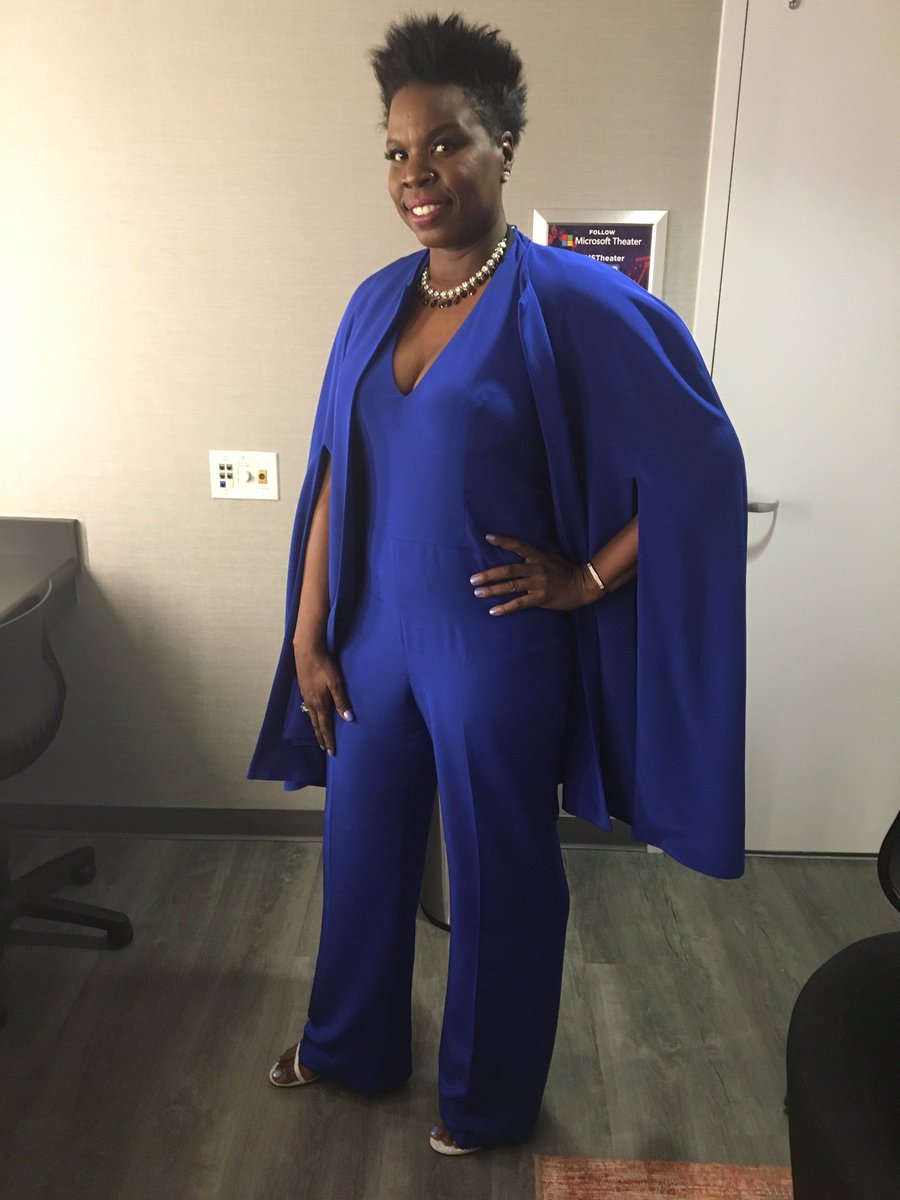 Leslie Jones has had a pretty tough year but if you looked at her Twitter last night you wouldn't have known! Obviously internet bullies have been out in full force against Leslie Jones for no reason. All that she wants to do is make people laugh and live tweet 'Game Of Thrones' that is really it.
I am glad that she didn't let the haters keep her down for too long, she even made a joke about the hacks last night. It is nice to see that she is able to move on from the past and look into the future. Those hackers may have released her photos but Leslie Jones got the last laugh because last night, she took selfies with EVERYONE at the Emmys.
If you think I am kidding, get ready to scroll for five minutes to see all of the famous faces!
Selfie queen.
Visit: Celebrities Are Tragic || Facebook || Twitter