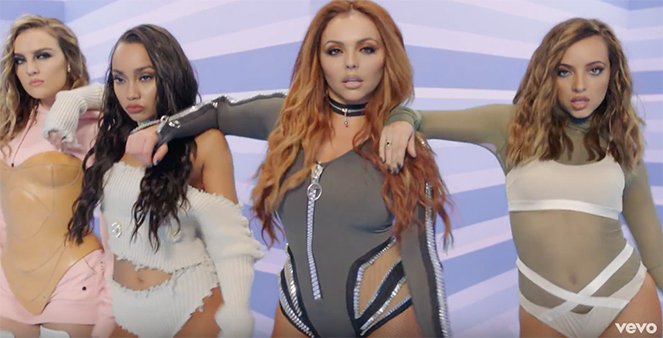 Dear Little Mix, sorry I am so late but I am definitely a big fan of your music. It is just perfect pop music and these girls can really sing. Ever since "Shout Out To My Ex", I have liked the band. Sorry I doubted you ladies for a little while.
I don't love the music video I will admit that. Like we get it, the song is about sex. Plus Perrie's outfit confuses me way too much.
All in all though, this band is doing pop right and they all sound so great so I can't complain.
This song will also be stuck in my head for the next week.
Visit: Celebrities Are Tragic || Facebook || Twitter || Instagram